Whether you're serving a cup of cheer or a hot soup, invest in a hot drinks dispenser for higher profits
When the mercury drops, your public's tastes change. Gone are the fresh salads and juices, they're looking for hot drinks and cozy foods. This provides you with an opportunity to switch up your menu and open up new revenue streams. With cold weather, fir trees and Christmas lights twinkling, the go-to hot drink is often hot chocolate – universally beloved and a reminder of childhood memories.
Whether you run a café or restaurant, a hotel, staff cafeteria, are considering adding a festive touch to your store or hosting an event, hot chocolate is a wonderful addition to your menu. It nurtures that cozy, winter feeling, it can be a way to attract new customers and increase sales, too.
A drink with options
Hot chocolate offers unlimited customization opportunities. If you're looking to expand your menu, consider offering the chance for people to personalize their drink.
Creating a counter is a fun way for people to add their favorite extras like whipped cream, sprinkles or marshmallows – it makes for a great event. Even if you'd rather not have a self-serve counter, offering all of these additions can be charged as extras to generate extra revenue and drive sales.
Hot chocolate is also having a moment, with plenty of new twists on the classic drink being shared on social media. Think colorful unicorn hot chocolate, or other flavors such as peppermint chocolate, and extras such as Oreo cookies tucked into the whipped cream or chocolate straws for stirring.
With multiple machines, you have the opportunity to offer various types of hot chocolate according to your customers' tastes, from white to milk and dark chocolate. You can even add additional flavors, such as cinnamon, or a splash of rum for a more grown up winter warmer. An expansive menu ensures that your hot chocolate dispensers are productive for your business.
Hot chocolate made easy
When you're looking for a commercial hot chocolate machine for your business, you will want to make sure it has certain features. Firstly, it needs to be compact so that it fits within your kitchen area or on a counter-top.
With a light and compact option, you know you can store it away if necessary and bring it out easily without needing to reorganize your space. It also needs to be functional, easy to use and clean, so your staff can work quickly.
A dispenser with an extractable bowl is another advantage, so you can keep your product fresh by putting it in the fridge for preservation and ensure it is ready for peak hours.
At Electrolux Professional, we have designed two types of hot chocolate machine so you can find the right option for your business. They are portable, fit easily into small spaces and are easy to clean and store.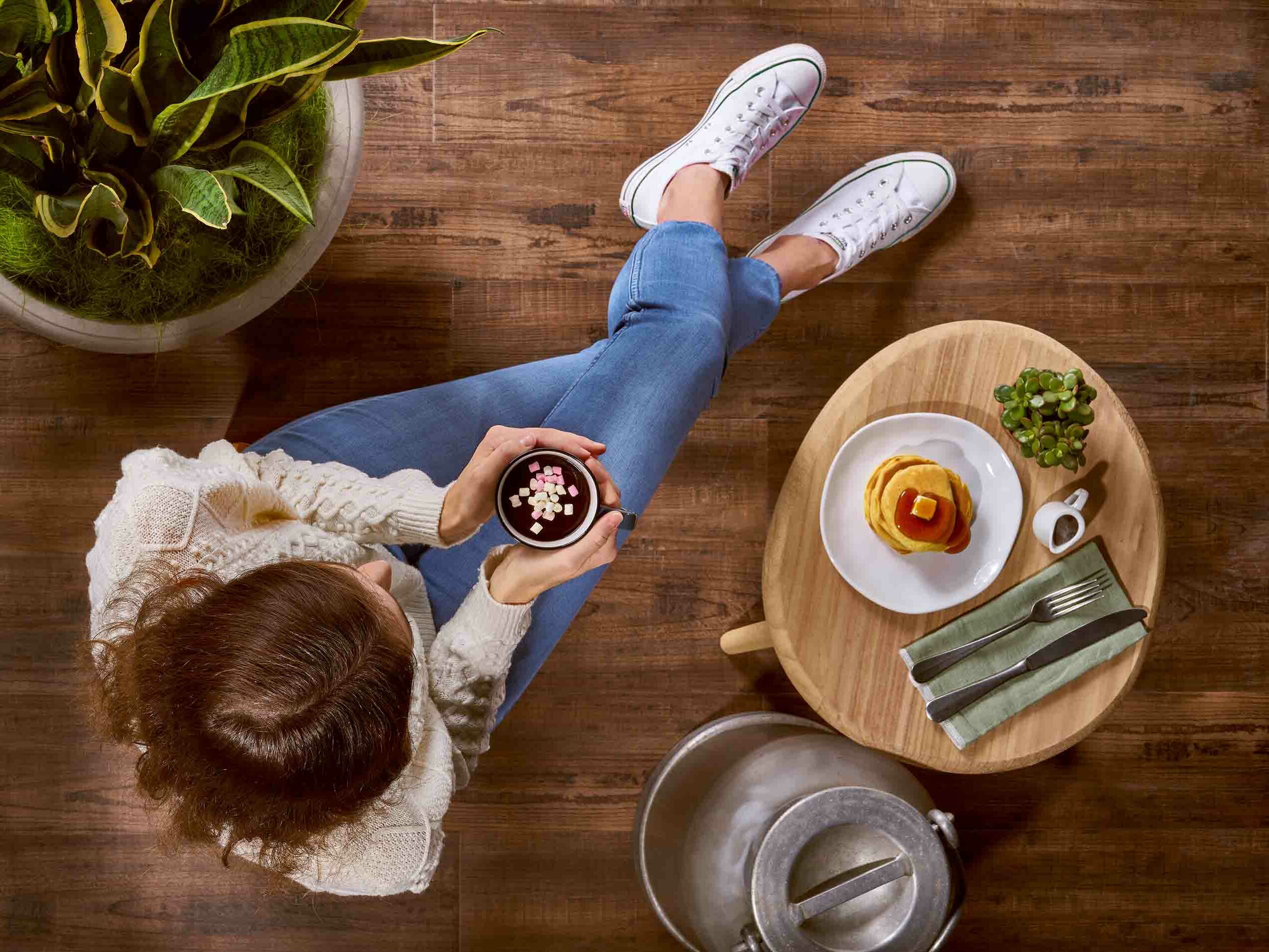 The ultimate hot chocolate experience
Additionally, if you're looking to provide an experience at your venue or event, the Hot Chocolate Dispenser LL is designed to be put on display. With a transparent bowl, it shows the hot chocolate swirling inside to tempt customers, and the bowl can be detached to be placed in a fridge overnight, so you never waste product.
Consider it as an addition for a ski resort or chalet. After a day on the slopes, skiers can return to enjoy hot chocolate, mochas, and more. And you can even use the Hot Chocolate Dispenser LL for warming meals, such as soups and gravy to accompany main courses.
The high-precision thermostat allows for the selection and maintenance of a constant temperature, and the integrated mixer ensures that even if you add other delicate products, beyond hot chocolate, they will not stick or burn. Consider drinks such as the beloved seasonal favorite, eggnog – the alcoholic milk punch that is such a staple over Christmas and a great addition to any menu.
Additionally, the vertical tap avoids the possibility of the product getting stuck in the dispenser, which is cold and could make the product solidify and cause blockages.
The benefits of these hot chocolate dispensers are significant. They are available in various sizes to suit your business, but are designed to be compact. They are also long-lasting and straightforward to clean and service. A sound purchase offering a strong return on investment, these dispensers are also a great way to enhance the experience in your venue.
Go beyond hot chocolate
In the winter months, hot chocolate sales soar, and with the growing trend of this hot beverage, finally getting its moment in the spotlight alongside coffee and tea, it provides an excellent business opportunity.
Beyond hot chocolate season, consider using the dispenser for serving up mochas or even hot chocolate sauces to accompany ice creams. It can also be used to showcase different soups you are offering. Sauces, fondues or even cheese for nachos can also be heated in this adaptable dispenser, meaning you'll have a use for it all year round.
Final thoughts
With an Electrolux Professional hot chocolate dispenser, you know you are getting a resistant, compact machine that can easily find a space on your counter, and it will be easy to use and clean. Add in the experience factor that keeps clients coming back again and again, and you've found yourself a new revenue stream.
How a hot chocolate dispenser can boost revenue year-round
2022-11-17T11:37:43+02:00