The origin of the products comes first
The great Pepe Arpa is the owner and chef of the restaurant Ca l'Arpa, located in Gerona. Pepe Arpa holds one Michelin star and two Pepsol Suns. Before becoming a chef and entering the culinary world, he was an artist, he dedicated himself to painting in specific, and it's a hobby that is still present in his current life. He says "I am a cook by chance." He entered the kitchen when he was 25 years old and already has 20 years of experience in the culinary world, dedicating the last eight to this restaurant.
This beautiful two-story restaurant has a classic style, intimate and elegant, reflecting the exclusive characteristics.
The kitchen staff consists of four people. Pepe, in his kitchen, gives great importance to the product, highlighting the presence of vegetables in the dishes. It is based on a traditional cuisine, but that goes beyond, always looking for a cultural aspect.
The menu varies according to the season. The importance that this chef gives to the origin of the raw material needs to be stated, "We have a direct collaboration with the supplier, we visit them, we know them, and we both analyze the products and their treatment and depending on all these factors we either buy or don't buy the product." He likes to know everything about the products and also wants to find out how they work. "Our products are an extension of our restaurant."
The kitchen at Ca l'Arpa is equipped with an incredible blue enameled Molteni stove, which even after many years has never given them any problems.
From the start, for Pepe Arpa, it was clear that he wanted a Molteni for his kitchen. "We knew we were doing something crazy for a change, we wanted a tool that would last forever." Pepe highly recommends Electrolux Professional solutions without any doubt. In particular, he is very satisfied with the Molteni in his kitchen.
Ginés Guillén, the Electrolux Professional distributor, managed the installation of this restaurant. Ginés is the owner of PEC (Professional Equipment consulting S.L.), a company founded 7 years ago that carries out professional kitchen projects and the sale of food and hospitality equipment throughout Spain.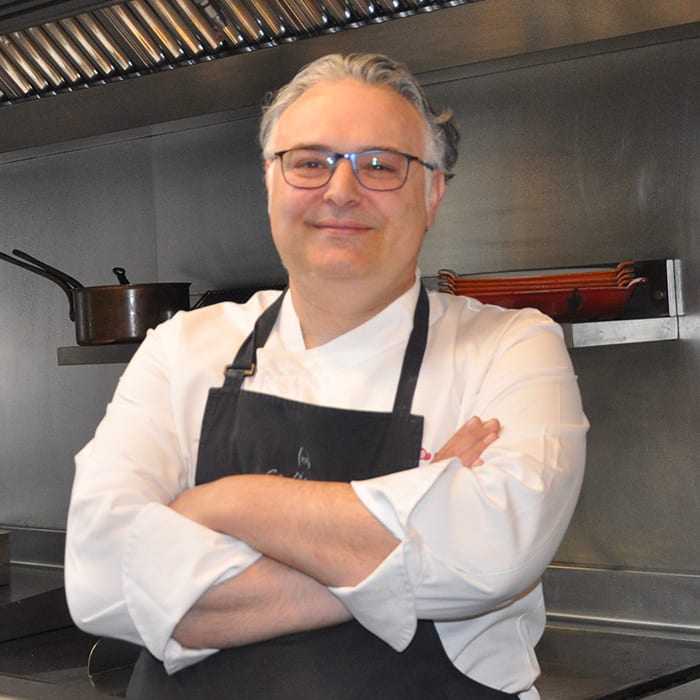 "Why Electrolux Professional?"
Pepe Arpa – Owner and Chef
"We knew we were doing something crazy for a change, we wanted a tool that would last forever."
List of installed equipment:
Ca l'Arpa
2019-08-14T08:00:42+02:00