The professional textile care industry has felt the full force of the global energy crisis, with spiraling utility costs directly impacting the operational expenditure, efficiency, and profitability of laundry facilities across the OPL and high street sectors. While the upfront cost of commercial laundry equipment was often the primary purchase factor, recent events have firmly shifted the dial and operators are now more in tune than ever with the total cost of ownership. Anton Karlsson, Category Director Professional Laundry Solutions at Electrolux Professional, explains more.
Whether your commercial laundry operation is a profit center or a cost center, there is no escaping the impact of the energy crisis and rising operational costs have certainly put the spotlight on equipment performance and efficiency. Indeed, those who have traditionally looked to keep laundry costs low by investing in the most affordable equipment, rather than the most efficient, may already be regretting their approach.
It's important to remember that the initial investment in a washer or dryer represents merely the tip of the iceberg – around 10% of lifetime costs. Here, the remaining 90% can be attributed to ongoing life cycle costs, including chemicals, energy and water. For this reason, investing in equipment that is geared towards long-term savings is key to a more profitable business*.
Here, the classic combination often comprises of a low-spin washer partnered with a vented dryer. Low spin washers typically incur a lower purchase price than high-spin variants and, in a normal energy climate, can offer acceptable running costs. However, their technological deficiencies compared to more modern washers can quickly come undone in today's world, especially when you take a holistic view of the laundry process.
The importance of dewatering
Perhaps the most obvious area is dewatering. The more efficient the dewatering process in the washing stage, the less energy required at the drying stage. Conversely, linen with a higher moisture retention will naturally require more drying. Moreover, given a dryer typically consumes up to three times more energy that a washer, failing to use the washer to maximize dewatering is only going to further drive up the cost of an already energy-intensive drying process.
Some operators have tried to use this thought process for commercial advantage, especially in the coin-op market where the traditional argument was that higher moisture retention would result in customers spending more on drying. However, this is a false economy; not only in the context of rising operational costs for dryers, but because extended cycle times can limit customer throughput.
While this is the reality facing many laundry operators throughout the world, there are others in the industry that did not need the energy crisis to spur them on to a more sustainable future.
The operating costs of commercial laundry equipment have been at the heart of our own R&D process at Electrolux Professional for many years. Put simply, we have concentrated on optimizing machine utilization throughout our commercial laundry portfolio.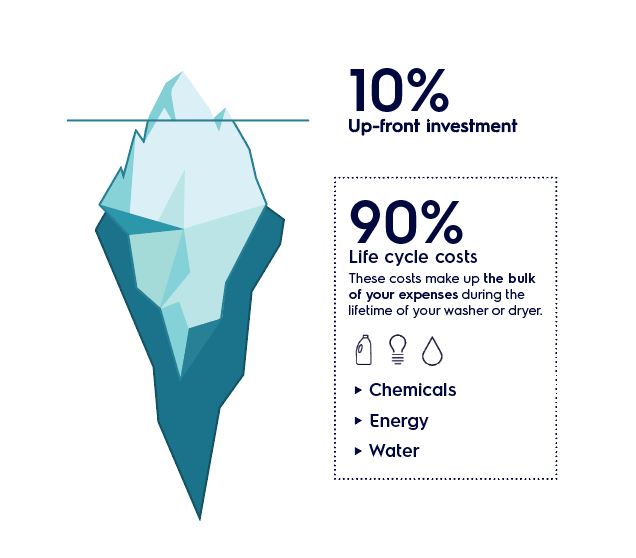 Making everyday savings
For our washers, this goes above and beyond mains power and includes both water and detergent use too. After all, when you view them as a collective, these operational costs account for more than 90% of the total lifecycle cost of a commercial washing machine.
To refer back to dewatering, our high-spin Line 6000 washers include an Automatic Savings feature that weighs the linen and adjusts the water intake to the actual load, while Power Balance technology ensures lowest possible water retention to save time and money in the drying process. Combined with an extraction speed of 450G, this means that a Line 6000 machine consumes as little as six liters of water per kilogram of laundry – a reduction of over fifty percent compared to a machine from 20 years ago.
Our other utilization innovations available on Clarus Vibe models include the Integrated Savings feature, which provides real-time data to avoid over or underloading the machine; and Intelligent Dosing, which automatically adds the required amount of detergents based on load weight.
All of this technology is intended to reduce the long-term operational expenditure associated with a commercial washer. However, commercial washers rarely operate in isolation and the choice of dryer can either undermine or accelerate the potential savings.
Leveraging heat pumps
Vented dryers have often been the go-to choice for laundry operators around the world. However, with some countries experiencing a 300% increase in the cost of electricity, many are starting to question their long-term viability. The traditional alternative has been a heat pump dryer, though many operators have been put off by higher purchase prices and longer cycle times compared to vented models. However, the benefits of these appliances are beginning to be increasingly recognized, particularly in light of the energy crisis, with the ability to save up to 65% on energy during the drying process.
Yet, the energy crisis has certainly driven a tangible change in mentality. Indeed, Sweden alone has seen a 50% increase in the number of heat pump dryer installations in recent years. Other European countries are also experiencing a growing install base, largely thanks to government-led subsidies for investment in green technologies.
While the running costs alone have forced the hand of many operators to make the shift, the reality is that modern heat pump dryers – such as the Line 6000 HP dryer range – can now deliver much more comparable cycle times to vented dryers. Indeed, we have taken inspiration from heat pump technology used in air conditioning applications and developed a new inverter-driven compressor and electronic valve. These combine to significantly reduce temperature fluctuations and provide better control.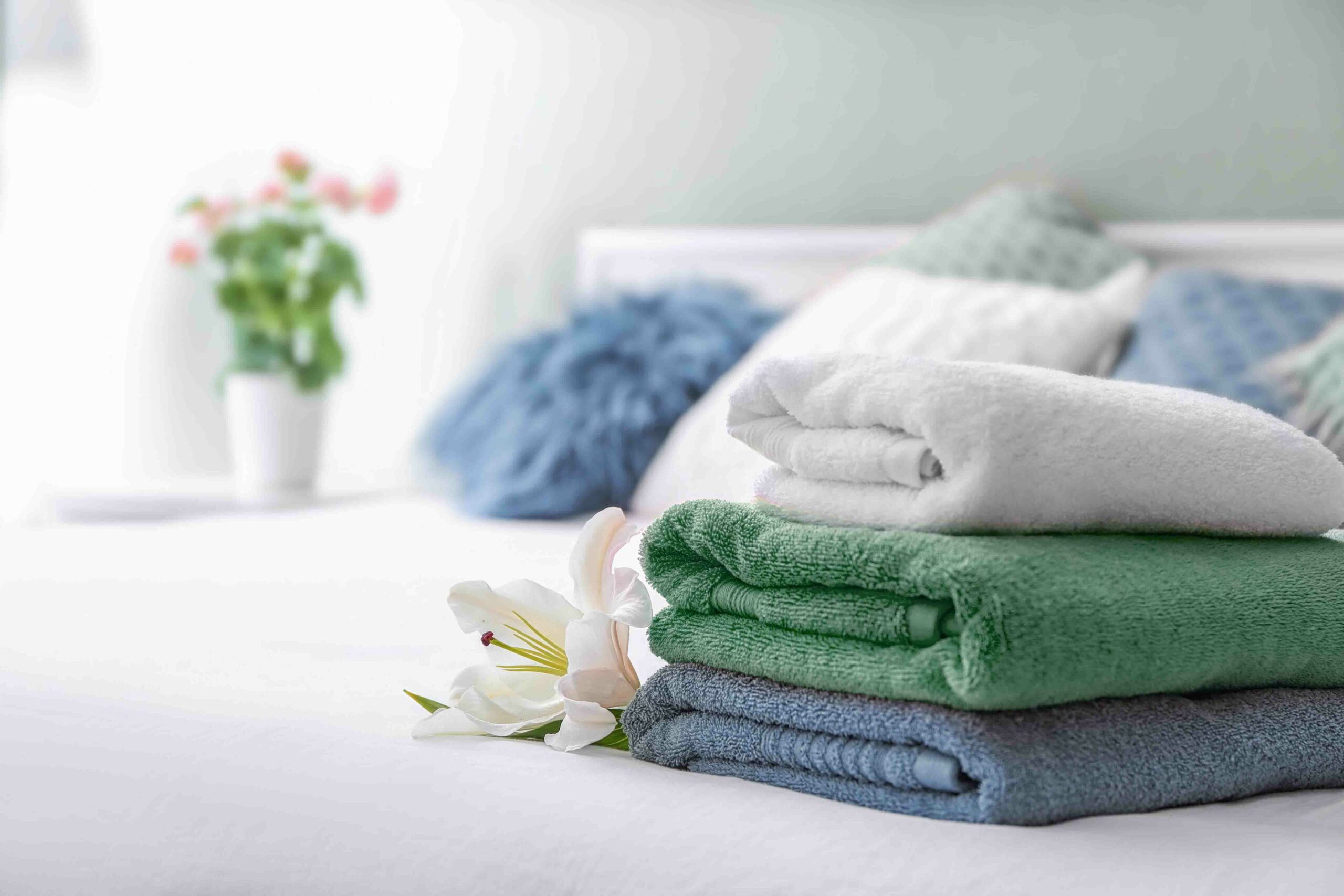 Conclusion
While laundry professionals have faced challenging operating conditions, product innovations cam help mitigate some of their immediate and long-term effects. However, when making significant investment the most important thing to do is take a step back and view your laundry operations as a whole. Through an expert consultation with Electrolux Professional, operators can also calculate the exact potential for savings by switching to more efficient laundry solutions.
Modern laundry technologies exist to complement each other, and focusing on individual components rather the overall system runs the risk undermining rather than enhancing an investment. Here, high-spin washers and heat pump dryers are the perfect example of and intelligent investment that will deliver tangible returns, year after year.
*Based on operational data taken from Electrolux Professional commercial laundry equipment. Third party machines may incur higher running costs.
Ensuring Profitability With Efficient On-Premises Laundry
2023-05-08T18:20:02+02:00