The Haras de Néroli restaurant is equipped with a professional kitchen for the pleasure of the riders.
It is an atypical restaurant that opens its doors to us today: La Terrasse de Néroli. Installed in a huge stud farm dedicated to competition horses, the Terrasse de Néroli is an essential place where all gourmets and equine enthusiasts meet.
Open during equestrian competitions, the kitchen of this complex is sized to receive customers at any time of the day.
A restaurant concept based on generous, fresh and fast cuisine.
Located in Berchères sur Vesgre in the Eure-et-Loire, the Haras de Néroli welcomes several thousand athletes specializing in show jumping competitions (CSO) every year. In order to receive all these enthusiasts in optimal reception conditions, the owners of the Haras, Philippe and Karine, have developed a restaurant oriented towards conviviality.
Built in the center of the equestrian complex, the restaurant overlooks the riding school where the competitions are organised. Its large outdoor wooden terrace has been thought out and designed to be a real space of rest and well-being for riders and their families.
Between each stage of the competition, the participants meet to discuss the results and above all eat around fresh dishes cooked on site by Philippe's teams.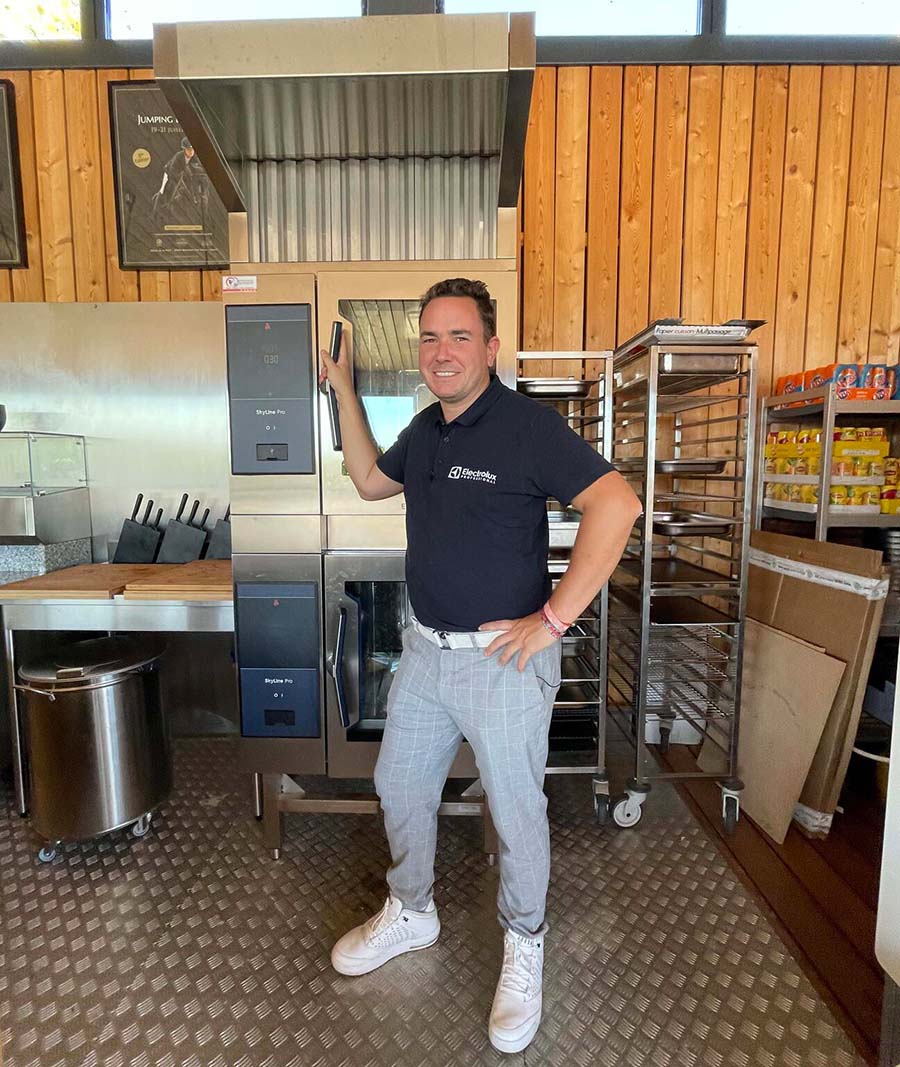 "We have developed a convivial restaurant oriented towards a range of quality products with dishes made up of fresh foods cooked on site. Equestrian competitions last a long time and are often tested. We have really worked to set up a place of pleasure where guests feel at home while enjoying fresh and generous catering" says Philippe, owner of the Haras.
A professional kitchen developed for speed of execution and performance
During major competitions, 1,500 people can come to Haras de Néroli events. The pace of work in the kitchen is intense. Between breakfasts, continuous service and evenings, orders arrive throughout the day between 7:30 a.m. and 10:00 p.m.
To meet demand over this long time slot, a simple and fresh snacking offer has been developed. We find there sandwiches, pizza, savory pancakes, boards to share, gourmet salads, pasta and desserts
This catering offer required the development of a professional kitchen able to respond to the large crowds. The design office therefore worked on two tracks:
– The creation of a kitchen open to the dining room
– A precise choice of kitchen equipment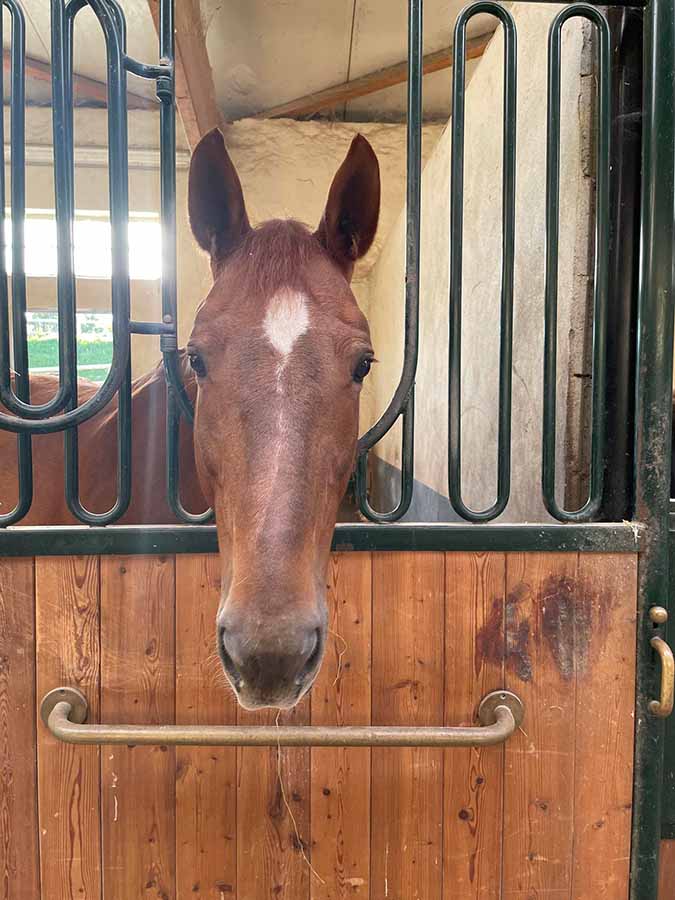 Opening a professional kitchen to the room can be a wise choice because:
– It is a trendy concept that gives a warm atmosphere appreciated by customers.
– Gives visibility to the kitchen. This is reassuring for customers who watch the preparation of the dishes and observe the cleanliness of the premises.
– Allows more interaction and proximity between teams and customers.
– Faster processing of orders.
Kitchen equipment adapted for productivity-based catering
A professional kitchen must be developed with kitchen equipment that meets the needs of Chefs as well as the needs for preparing and cooking the dishes offered on the menu.
In order to achieve a performance kitchen the material selected in this project is as follows:

"Why Electrolux Professional?"
"We equipped our kitchen with Electrolux Professional equipment because we needed materials that were qualitative, ergonomic and economical. What also guided our choices is that the Electrolux Professional brand is able to supply practically all the equipment found in a professional kitchen. It's really practical because for the technical visits, we have a single referent who knows the equipment," explains Philippe, owner of the Haras de Néroli.
La Terrasse de Neroli
2022-04-06T11:14:02+02:00