Electrolux Professional today announced it has acquired SPM Drink Systems, an Italian leading manufacturer of professional dispensers of frozen and hot beverages and soft ice cream, as part of the strategy to increase its presence in the hospitality industry.
The extensive product portfolio offered by SPM Drink Systems will allow Electrolux Professional to become a full service solution provider by expanding its current beverage offering to include a comprehensive range of products.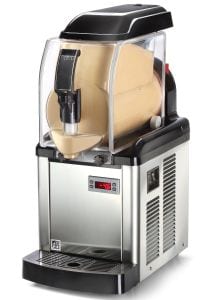 With half a century of heritage and skilled expertise as industry leader, the acquired operations have combined net sales of approximately EUR 30 million in 2017, and 110 employees. The company's headquarters and main manufacturing facilities are based in Spilamberto, Modena, Italy.
Electrolux Professional strengthens its commercial beverage offering by acquiring SPM Drink Systems
2018-10-02T08:35:50+02:00