The Electrolux Professional team in Norway has accumulated over many years a high level of expertise, knowledge and good confidence in the market, especially on barrier washers and dryers. When Norway partially closed down in mid-March, the Norwegian health-authorities changed the guidelines and adopted new infection control regulations to secure safety against further infection in several different industries including the health sector. Therefore, the ambulance stations were made aware that they had to change their washing routines and equipment in line with the new industry standards such as washing at 85 degrees for 10 minutes.
Thanks to the efforts of Electrolux Professional Authorized Partner T. Sebergsen AS, Electrolux Professional Laundry solutions were selected to equip 18 new ambulance stations in Finnmark area.
Jinsoo Kang, Head of Sales Laundry at Electrolux Professional Norway, commented "a local partner like Sebergsen with 40 years of experience within the industry shows how important trust, security and quality are for our customers".
Sebergsen offered a complete solution including Electrolux Professional washers, Heat Pump drying cabinets, service, assembly and preparation as well as programming for Automatic Dosing System. A full "360 delivery", where value for money, quality and solution made a key difference for the customer. To meet the specific and challenging conditions of the infrastructure in all 18 locations, it was recommended to offer easy-to-install Heat Pump drying cabinets – for both environmental and cost efficiency reasons in the long term.
Most ambulance stations used domestic products in the past, moving now towards professional equipment. Standing out from the others, the ambulance station in Tromsø will be the first station in Norway to switch to a complete barrier solution. Setting a new bar in laundry hygiene for ambulance stations, there is big potential for a new standard for other stations in the future. "Until now, we have gained 117 Ambulance stations in total – most of them equipped with WH6-6 (6kg) Professional washers. Thanks to a longstanding, reliable cooperation with our partner network such as Sebergsen, Lilleborg Professional and Staples we were able to drive the change", closes Jinsoo.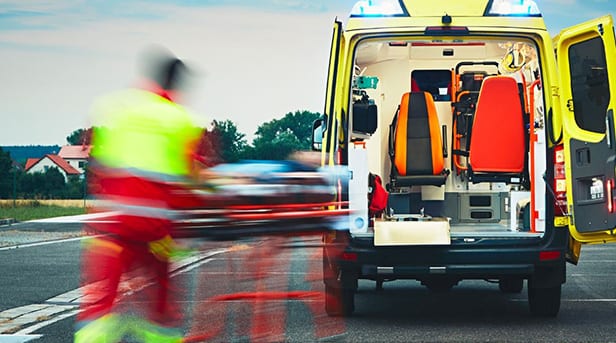 Photo: Electrolux Professional internal
The "Nordic Light" in the pandemic
2020-07-03T18:16:08+02:00