Imagine you would have to enter a self-service laundry in this period – what could reassure you in finding a clean environment, measurements taken to provide hygiene and safety so to have your garments washed in a "feels like home" environment? 
The pandemic stimulated people to improve their personal hygiene habits. Electrolux Professional's Authorized partner KLC (Korea Laundry Co., LTD) responded to this by emphasizing HACCP certification in their marketing approach. They distributed promotional posters to nationwide store operations so to attract consumers with a trustable hygienic and safe laundry service – which resonated in increased revenues of the shop owner. 
Visiting WASH & FOLD, located in Cheonan, one of KLC's 600 stores, employees wear protective uniforms and safety gears providing a dedicated service for better hygiene conditions. Their service is tailored to collect and deliver laundry from various industries such as hospitals, nursing homes, hotels, gyms and military facilities. 
KLC is working to develop more services to prevent the spread of infectious diseases and provide a safer laundry experience – fully relying on Electrolux Professional solutions.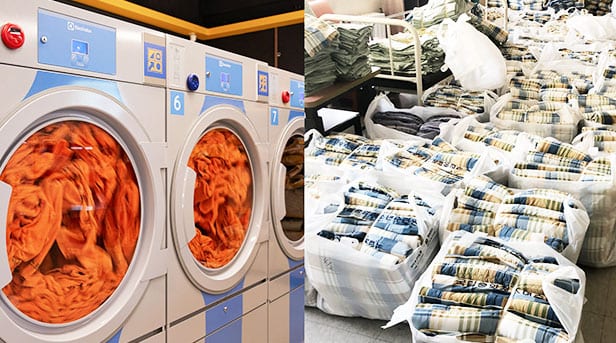 WASH & FOLD stores in Cheonan

 (

Photo 

by courtesy of 

KLC South Korea

)
Hygienic and safe laundry service in South Korea
2020-07-28T06:48:56+02:00