Investment in Electrolux Professional that lasts a lifetime
Tony García, owner and chef of the "Tony García" restaurant, located in Hotel Avenida in Almería, has been linked to the world of cooking all his life. He studied hospitality in Almería and at the age of 18, he went to the University of Barcelona to study the food service business.
Tony tells us about his long professional experience. He worked for the Sol Melía chain for many years, opening hotels all over the world, Cuba, Mexico, Italy and Spain for example. At these hotels, he was responsible for the creation of the menus and provided advice on the equipment.
"I grew up with haute cuisine thanks to the masters Santi Santamaría and Ferrán Adria."
After spending several years in Barcelona, he decided to return to Almería, there he worked in several hotels, to eventually set up his own restaurant with his own name. In 2013, they obtained a place in the Repsol Guide and in 2018, they were recommended in the Michelin Guide.
"Our kitchen is a product kitchen, the best products on the market, to which we give love, affection and textures. We make an avant-garde kitchen or as we call it 'Cocina de Mercado km 0'. The most important thing for me, apart from the raw material, is the staff." In total the staff consist of 9 people in the kitchen and 7 in the restaurant.
Tony tells us that he is always looking for a good investment that lasts a lifetime and gives the example of the Electrolux dishwasher. "For me washing is the most important thing, I invest in everything that's necessary, the dishes have to be very clean or you lose a lot of time. I am very happy with this one in particular. Once it starts it doesn't stop, it's a machine, it's fast, everything goes well, that's the way I feel about it."
He also highlights the good performance and power of the gas burners. "Electrolux is a very good brand, I would recommend it to myself and everybody else, with me you have won and I am a grateful follower."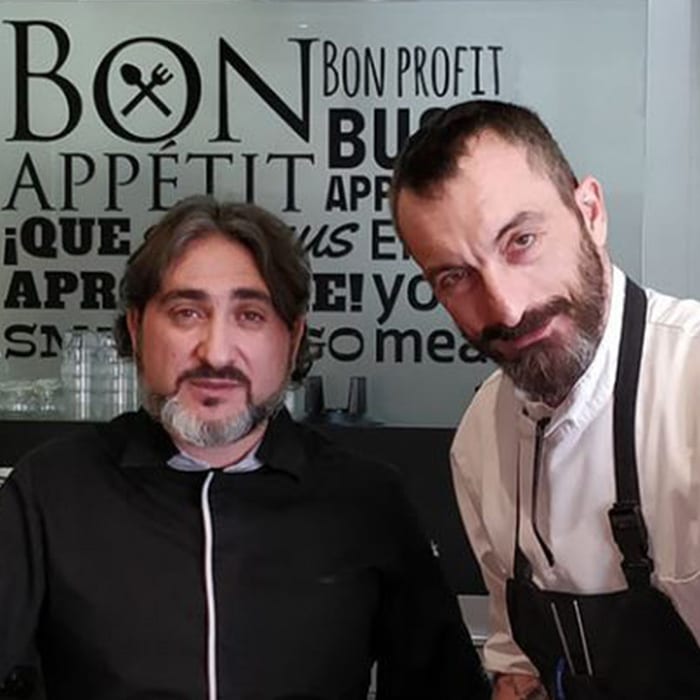 "Why Electrolux Professional?"
"Electrolux is a very good brand, I would recommend it to myself and everybody else, with me you have won and I am a grateful follower."
List of installed equipment:
Tony García
2019-08-05T08:00:30+02:00