Transforming an idea into reality with Electrolux Professional
Open since 1981, the ESAT L'Envol is part of the Parents and Children Association and welcomes 136 disabled workers. Director Michel Coudrey, entrepreneur at heart, decided to launch the laundry concept in 2010, advised and accompanied by Electrolux dealer, Daniel Atlan.
"When I began management of ESAT L'Envol, I quickly found that there was a need to revitalize it, give it "a new breath". I thought that a new laundry could offer real economic benefits to our institution and would be rewarding for our workers," says Michel Coudrey. In 2009, the ESAT L'Envol opened Les Ateliers Gourmands that prepares and delivers lunch trays, an activity that continues successfully. In 2010, as a result of his experience at ESAT in Saint-Martin-de-Londres, Michel Coudrey decided to create the commercial laundry.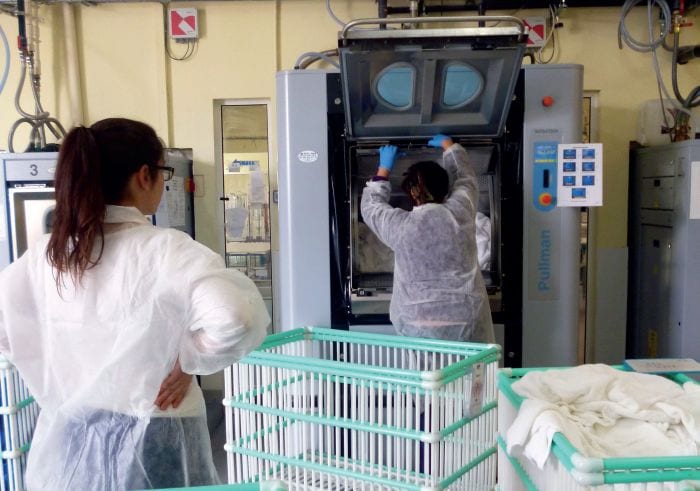 After an in-house audit and a search for funding, Michel Coudrey obtained the approval of the Board of Directors. Between loans and the internal treasury, two million euro were invested in the creation of the commercial laundry. It is a real challenge for which the Director of ESAT and his team are responsible, in particular Marc Morazzani, responsible for the concept. Michel Coudrey highlights the professionalism of Daniel Atlan, regional Electrolux dealer, key performer in the development of the project. "Atlan is highly familiar with sheltered workshops, a considerable advantage", says Michel, "Daniel Atlan and his collaborators have advised and accompanied us as much on the development as in the choice of equipment and material."
RABC certified, the laundry has won the trust of prestigious clients, 5-star hotels and gourmet restaurants of Castelnau-le-Lez.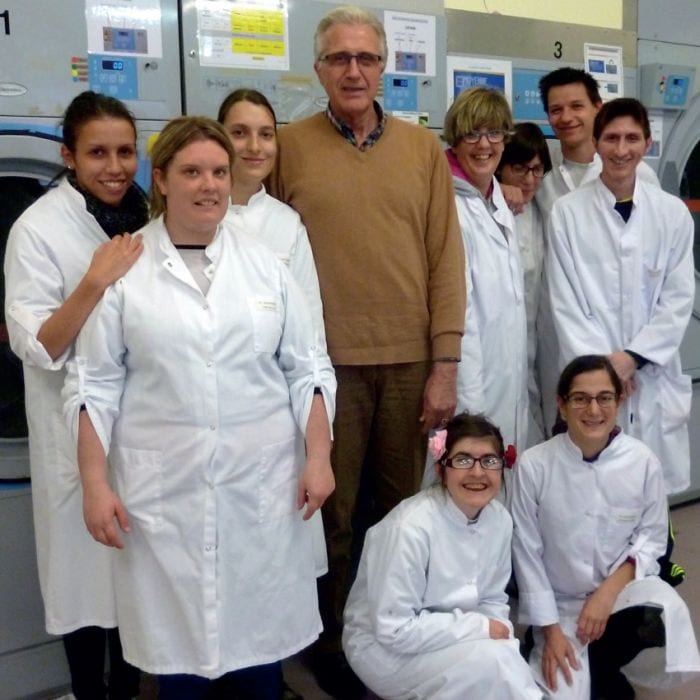 "Why Electrolux Professional?"
Michel Coudrey – director of ESAT L'Envol commented:
"Electrolux has mastered the world of sheltered workshops. Beyond the brand and quality of the commercial relationship, we share with them a real life adventure."
List of installed equipment:
Have a look at our solutions, you may like them!
ESAT L'Envol
2018-12-04T14:55:43+02:00