As we mark International Barista Day, take a look at the four ways companies are ensuring customers enjoy a high-quality coffee fix.
It seems the world can't get enough of good coffee. The coffee machine market is set to grow by $8.85 billion during 2022-2026, increasing at an annual rate of 7.95 percent. It is not solely coffee shops producing high-quality coffee with high-tech machines and advanced equipment, but businesses across every sector – from hotels, restaurants and bars to stores, cinemas and offices.
As a result, the coffee machine industry has to adapt to this increased demand with a broad, ever-expanding range of solutions, from baristas' favorite state-of-the-art espresso machines to efficient, easy-to-use options offering anyone great coffee with just the click of a button. So, in honor of International Barista Day, let's explore some of the latest trends and innovations in the professional coffee machine industry.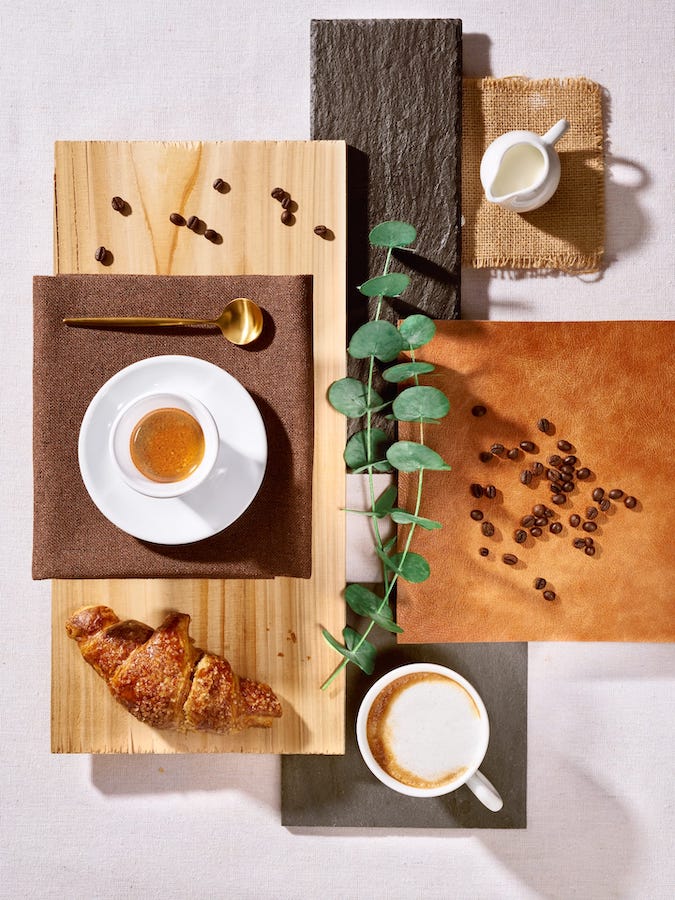 1 – Go for the grind
With the increase in the popularity of coffee, consumers' tastes are also becoming more refined. Now, coffee drinkers like to know where, when and how their coffee is produced, preferring authentic, locally roasted coffee beans for fresher tasting, carefully crafted coffee.
Advanced grinding machines come with various grind settings (Turkish, Espresso, Fine, Coarse and more) to suit every palette, allowing complete control of the coffee you serve so that you can create the specific flavor profile you desire. They don't just bring out the coffee beans' unique aromatic flavor but also provide uniform grinds for the perfect cup every time.
Investing in a grinding machine also allows for companies to buy their choice of coffee beans, meaning you can buy from local roasters, secure an advantageous price and experiment with different beans and roasts.
For an efficient, powerful business solution, choose a coffee grinder and brewer all in one – these machines not only deliver excellent coffee results but save on space, time and money.
2 – Easy espresso
Espresso is fast becoming the most popular way to serve coffee in cafes and restaurants, with espresso machines enabling baristas worldwide to deliver delicious cups of coffee with their own unique flair.
Investing in a state-of-the-art commercial espresso machine, adaptable to different brewing systems, make it easy to create the perfect barista-quality coffee every time. Advanced technologies mean modern machines can come with automated processes, unmatched speed, simultaneous pours, and easy-to-use digital interfaces – solutions that are constantly evolving and upgrading to suit the needs of each business and the refined palates of consumers.
Electrolux Professional's Aura Espresso Machines provide consistently high performances, with easy-to-use touchscreen interfaces and effortless operation thanks to their EASYLOCK system helping to lock and secure the portafilter. They also include optional DOSAMAT technology, which recognizes the size of the portafilter inserted and automatically doses the corresponding volume.
For a super-automatic, highly advanced professional coffee machine, Electrolux Professional's Tango range not only boasts consistently unrivalled performance, but its Duo machine is one of the few models in the industry with the capacity to make four drinks simultaneously.
Commercial espresso machines are robust, long-lasting coffee solutions, perfectly merging quality and efficiency, and available at affordable prices for every business wishing to deliver excellent espresso coffee.
3 – The perfect pod
The global capsule (or pod) coffee machine market is set to increase by 12.8 percent between 2022 and 2028. Convenience is a high priority for many coffee consumers in our increasingly busy world. Single-serve capsule coffee is prepared in mere seconds, and machines are easy to use, require little cleaning and take up minimal space in the workplace.
There is also an incredible variety of pods to choose from to cater to every coffee taste – from strong, mild, and decaffeinated to flavored pods. Consistently delivering on delicious cups of coffee with ease, capsule machines give individuals the option to serve themselves the coffee of their choice at the push of a button.
Electrolux Professional's PONY smoothly combines convenience and consistently delicious cups of coffee, making it the perfect pod or capsule professional coffee machine for your business. This robust, easy-to-use design even allows users to make up to four espresso cups simultaneously, the ideal solution for any busy workplace.
4 – Brilliant brews
Coffee is the most popular drink worldwide, with two billion cups enjoyed every day. This means more consumers are searching for consistent, high-quality brews. Recent years have seen an incredible variety of coffee creations, from whipped Dalgona coffee, which became a TikTok sensation, through to the health benefits of matcha lattes, colorful rainbow coffee designs and even a World Latte Art Championship.
But one of the most longstanding and popular ways to enjoy the drink is as brewed coffee, made by pouring hot water onto ground coffee beans before brewing. Its simplicity makes it perfect for any business, office, event or store. Coffee brewers provide an excellent flavor profile and lasting taste to ensure that everyone has access to fresh, delicious coffee throughout the day.
For years, Electrolux Professional has been working on a brewed coffee solution that delivers precise, high-volume brewing and consistently exceptional flavors so that businesses can serve high-quality coffee all day long.
The PrecisionBrew collection is the industry-leading result, winning innovation awards and delivering exceptional flavor with consistency and simplicity of use.
The PrecisionBrew maintains a hot temperature through a portable base, while the Encapsulair shuttle circulates heat, and Java-tate technology gently stirs the coffee for an exceptional, long-lasting taste. These innovative professional coffee machines also contain optional brew volumes to suit customer demand, maximizing savings and minimizing waste for the perfect cost-effective coffee solution for your business.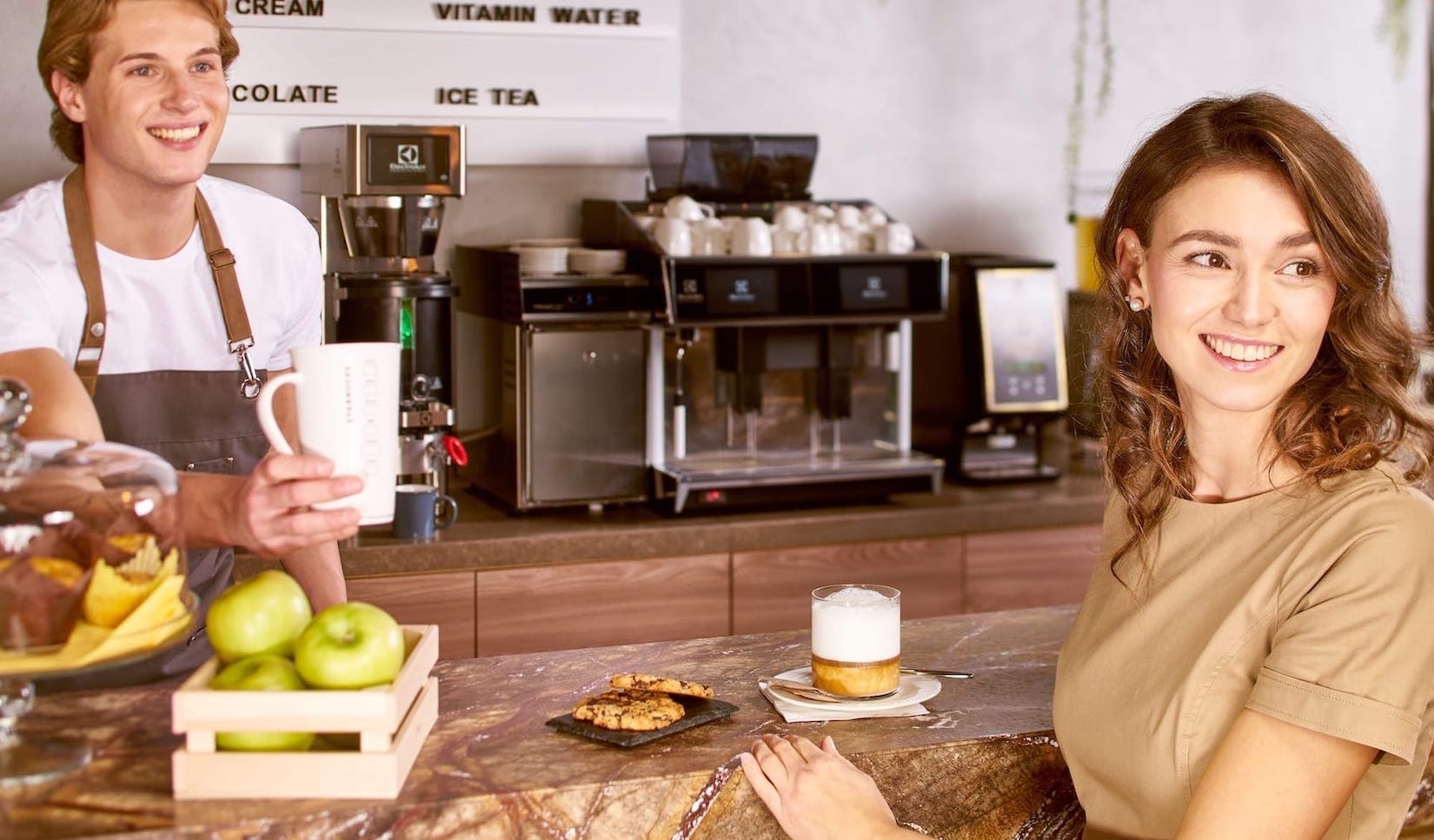 Final thoughts
As we mark another International Barista Day, coffee is only becoming more established as the worldwide beverage of choice. Currently, around 500 billion cups of coffee are consumed worldwide every year, and its popularity shows no signs of slowing down.
The desire for quality coffee is universal – whether consumers visit specialist coffee shops with locally roasted coffee beans ground using top-quality coffee grinding machines or prefer the convenience of capsule coffee during their lunch break at work.
New technologies geared towards this demand mean innovative advances in the development of coffee machines, ensuring the production of exquisitely designed, top-quality professional coffee machines for every business and occasion.
Four consumer trends driving the professional coffee machine industry
2022-03-01T10:32:26+02:00