Accessories and Consumables
for modular cooking ranges
Pasta cooker baskets, grills, professional degreasers and more. Genuine accessories and consumables for your modular cooking range.
Read More
Design Your Kitchen Your Way with Modular Kitchen Equipment
With modular kitchen equipment from Electrolux Professional, you can look forward to having a kitchen that does what you need it to in a way that works for your business.
For your modern kitchen, a modular fitting can ensure that you get the most from your layout, which can lead to some of the best and creative cooking for your customers.
Accessories for Your Modular Commercial Kitchen
With the best genuine accessories for your modular commercial kitchen equipment, your job can be made easier. With items such as pasta cooker baskets, your chefs can cook pasta to perfection with ease.
Electrolux Professional also bring you cleaning accessories to make the necessary jobs less strenuous. Professional degreasers mean that you can keep your commercial kitchen clean and sparkling, without using so much elbow grease to remove the residue. It can be used to clean your fry tops, braising pans, and multifunctional cookers.
Trust Electrolux Professional to Bring You the Best
Electrolux Professional is a trusted brand with a global reputation. We have been developing appliances and accessories for the catering industry for 100 years, and we use this experience to bring you the latest advances in technology to make your commercial kitchen more pleasant and productive.
To discover more about of modular kitchen equipment range and how our design can benefit your kitchen, simply fill out the form below and a member of the Electrolux Professional team will be in touch to tell you more about our range. We look forward to working with you.
We are proud to be known as the premier global brand that businesses trust to get the job done. We supply Australia with commercial combi ovens. Additionally, we specialise in delivering high-quality commercial steam ovens and industrial ovens.
Electrolux Professional clients have left great reviews for popular products such as our commercial grills, as well as our commercial dishwashing machine and they also left amazing reviews about our commercial washing machine.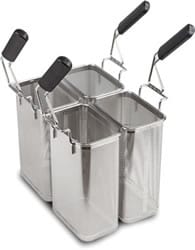 Pasta cooker baskets
Entirely made in AISI 304 to ensure maximum hygiene, our baskets are designed to offer maximum ergonomics.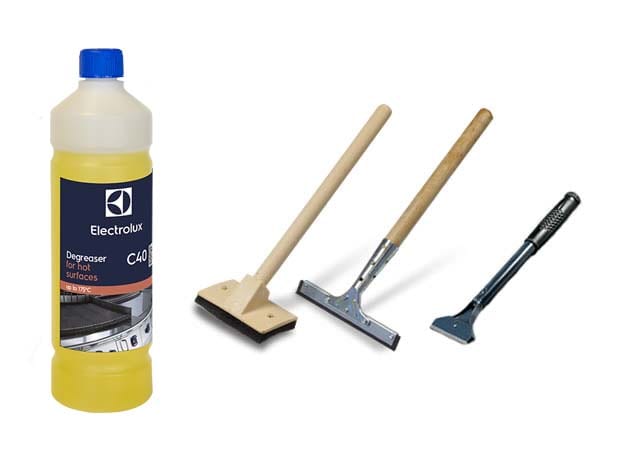 Professional degreaser
Our professional degreaser is the ideal cleaning solution for cooking surfaces at high temperatures. It is recommended for fry tops, braising pans and multifunctional cookers.
Discover our cooking ranges
Discover how to personalize your modular cooking
Accessories and Consumables – Modular cooking
2017-01-13T11:48:50+00:00