In the Food Processing industry is crucial to provide a system to avoid any problem of contamination at every level of the process. 
HACCP – Hazard Analysis and Critical Control Point – system is a way of assessing the inherent risks attributable to a product or a process and determine the necessary steps to control the identified ones. HACCP International helps in decreasing the risk of food safety hazards by providing a globally recognized Certificate of Conformance proving that a product is safe for being used in food industry.
Electrolux Professional has been respecting HACCP process since 1998 and got worldwide milestone certification in laundry hygiene being the first commercial laundry manufacturer endorsed by HACCP International.
Safety starts from the staff
Safe food processing starts with your food plant employee uniforms. Food handlers must maintain a high standard of personal hygiene and cleanliness to avoid transferring harmful bacteria to foods. Therefore, good personal hygiene is essential to ensure food safety. Cross contamination and personal hygiene are two main issues that must be handled in the food processing industry to guarantee high quality, hygiene and safety standards. In particular, the food producers want to reduce:
Product rejection
Product recall
Food contamination incidents
Costs
Food businesses must consider food safety hazards from all potential sources within the whole supply chain. According to the nature of the hazards, they can be distinguished into four categories:
Biological hazards, e.g. bacteria, viruses, parasites, and mods.
Chemical hazards, e.g. pesticides, processing chemicals, drug residues and other harmful substances.
Physical hazards, e.g. pieces of glass or metal, hair, pits, bones or bugs and all the external objects.
Allergenic hazards, e.g. chemical hazards which produce an allergic reaction to a subject.
Laundry equipment design and use as a cause of food safety
Food safety it's not only a matter of garments, but also of laundry appliances. Indeed, the food industry recognizes the laundry equipment design and use as being a potential cause of food safety. This is why it is important to have the right and certified partner that looks for the best solutions for your customers, whether your laundry is insourced or outsourced.
Washers and barrier washers employed must guarantee full control over hygiene by removing all the potential hazards during the washing process.
HACCP certifies that Electrolux Professional's goal is to carefully monitor these risks and minimizes the potential hazards that might arise. Electrolux Professional is extremely honored to be endorsed by HACCP International.
Benefits of HACCP International Certification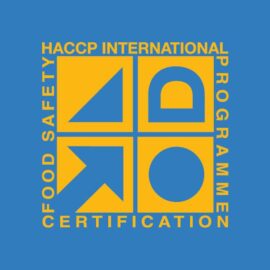 The HACCP certification provides many benefits to the food industry, both for the buyer and customers. The Certificate of Conformance ensures the machine is compliant with all HACCP evaluation criteria and thus, offers extremely high hygiene standards. The paybacks of HACCP Certificate of Conformance are:
The equipment and materials support HACCP food safety management programme.
The Certificate is recognized globally within the supply chain.
Customers can use HACCP International as a centre of food safety knowledge and guidance when products are being developed.
Food processing industry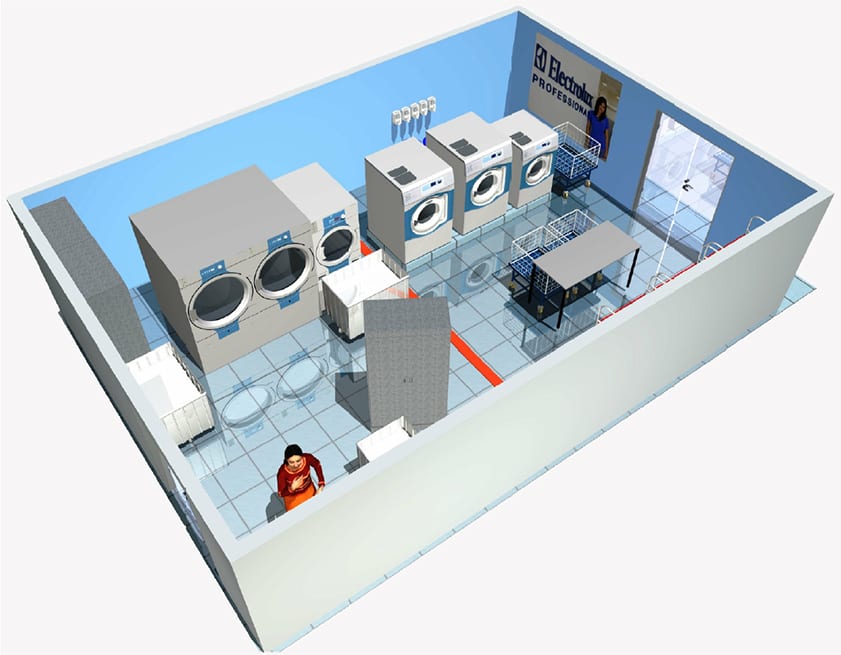 Big Food Processing Company (500 workers)
Suitable solution for 364-481 uniforms per day: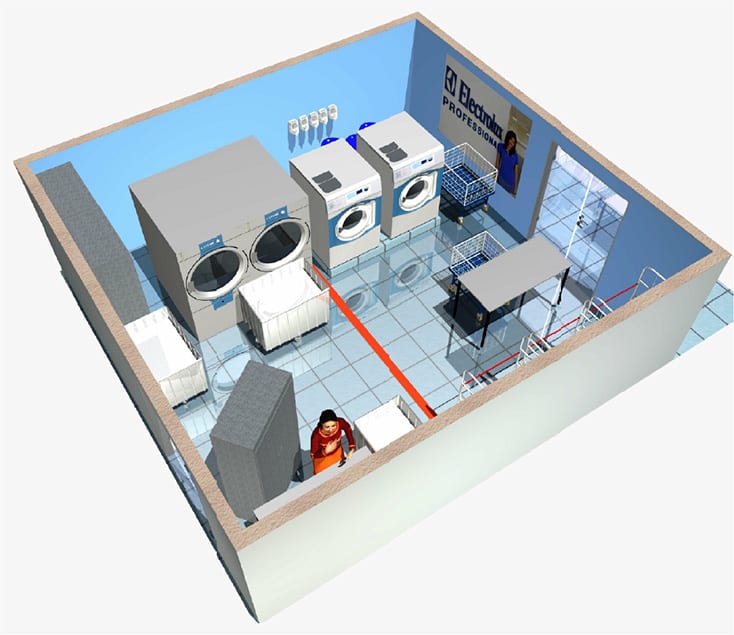 Medium/small Food Processing Company (300 workers)
Suitable solution for 257-350 uniforms per day:
Get in touch with our team of experts
Food Processing Industry
2022-10-10T16:59:27+00:00