Our commitment to firefighters' well-being
Firefighters face an even more formidable enemy than flames and smoke inhalation: research shows they are 14% more likely than the general population to die of cancer.
Their uniform is their shield – but if it's not cleaned properly, cancer-causing toxins can build up inside the layers and threaten the firefighter's health. Electrolux Professional has found a way to remove most of residual toxins, far surpassing the results of the standard washing procedure.

Peace
of mind
with maximum quality and hygiene control thanks to the Electrolux Professional Barrier solution including intelligent features eg, Hygiene Watchdog.

Maximum flexibility
in washing with uniquely designed machines and special programs for everything from workout clothes to mop heads.

Best utility cost
optimisation
thanks to the Automatic Saving System for washers processes.
Electrolux Professional and Decontex set an innovative and new decontamination process
"When we started to work on this project, Electrolux Professional purpose was to develop a solution to make the firefighters' work-life safer and healthier. Six years ago, following the Healthy Firefighters program in Sweden, Electrolux Professional was the first company to introduce the Barrier concept. The idea was to help the firefighters to work in a better way and reduce the risk of cancer in their lives. In the last years we achieved great results but this was not enough. So we've started to work with Decontex to develop a new solution based on the Liquid CO2 machine."
– Eugenio Filoni, segment manager
Look after your Nomex® fire garments and other coatings with an In-house Laundry.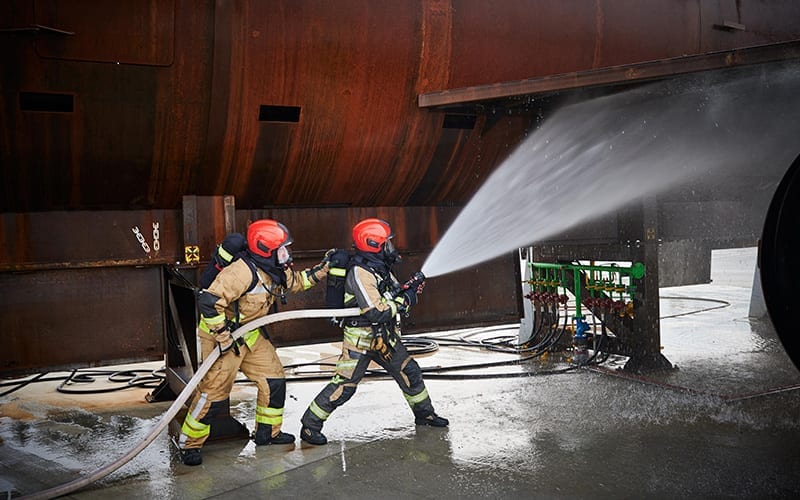 The washing programs used in Electrolux Professional systems ensure that cleaning has no negative impact on the fire-retardant qualities of Nomex® and other coatings – without compromising on cleaning performance.
As part of the cleaning process, your garments can also be impregnated.
Rely on the experience of a global player
and leading partner:
Excellence inside: intelligent features and special programs for fire brigades
The Electrolux Professional Laundry Solution impregnates protective garments as part of the overall cleaning process
Restores full protection and comfort to fire garments after every wash
Saves water, energy and time – impregnation fluids and water can be used several times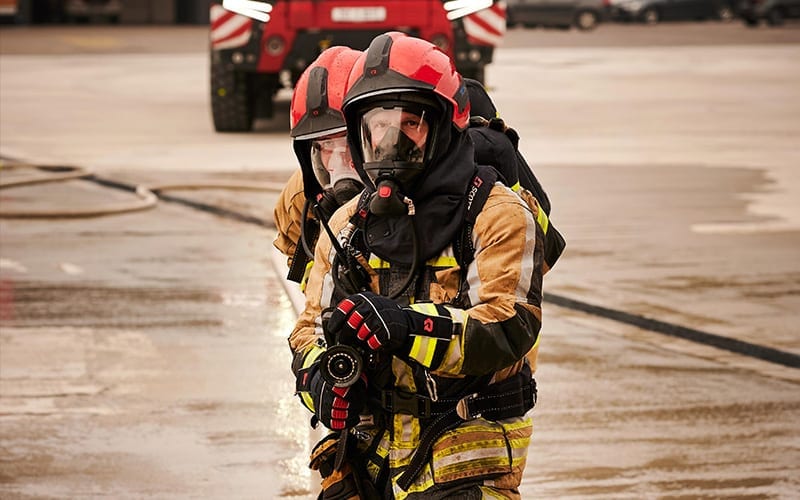 Fire fighter garments are bulky.
Therefore machines with a large drum volume and a big door opening are recommended.
High spin barrier washers machines with a programmable control and special wash programs are most suitable for two reasons:
The uniforms might have a membrane layer which can create a "water pocket" giving extreme unbalance during extraction. An high spin washer is not that sensitive to heavy unbalance.
Low extraction will not damage the very expensive illumination stripes in the garment.
The OnE full solutions provider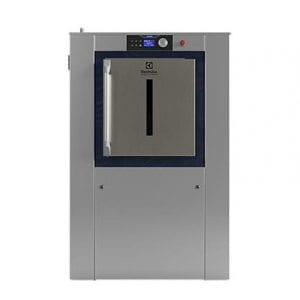 Barrier Washers
Optimize your hygiene laundry processes with the Barrier solutions. Effective separation between loading and unloading phases is assured. Dirty garments are loaded on one side of the machine, while the clean laundry is safely unloaded in a separate clean area.
► Always peace of mind with Hygiene Watchdog. This unique feature ensures that the wash programme is brought to completion before allowing the washer to be unloaded on the clean side.
Electrolux Professional is member of CTIF working to better understand and continuously improve the working conditions for firefighters through ongoing dialogue, analysis and sharing of Lessons Learned from incidents, accidents and fires throughout the world.
Get in touch with our team of experts.
Firefighters
2020-10-18T19:32:32+00:00