2019 FCSI Cook & Chill Seminar
Electrolux Professional is excited to announce our FCSI EPP (Education Provider Program) Seminar for Consultants in 2019.
This FCSI Seminar was approved for 7.5 CEUs (The seminar is two days, with an overnight hotel stay in Charlotte).
Class size is limited to 12 people.
The seminar will provide usable knowledge regarding current trends in the Cook & Chill process including constraints, capabilities, and inter-relatedness of cooking and chilling equipment integration.
2019 SEMINAR DATES & AGENDA
First Seminar Option: Arrive the dinner on Tuesday, April 9 for class on Wednesday, April 10.
Second Seminar Option: Arrive for dinner on Tuesday, Aug. 20 for class on Wednesday, Aug. 21.
LOCATION OF SEMINARS: Electrolux 10200 David Taylor Drive, Charlotte, NC 28262
AGENDA
Day 1
5 p.m. Arrive
6:30 p.m. – 9:30 p.m. Dinner
Day 2
8 a.m. Arrive
8:15 a.m. Introduction
8:30 a.m. Cook&Chill Integration Design Trends, Labor Savings Practices, and Market Segmentation
9:30 a.m. Cooking Equipment: Combi Oven, Pressure Braising Pan, SpeeDelight High-Speed Cooking
Noon Lunch
1 p.m. Chilling Equipment: Blast Chillers and Freezers
2 p.m. Thawing Cabinet (Discussion about process and food safety)
2:30 p.m. Break
3 p.m. Total System Integration: Cook&Chill reviewed process
4:30 p.m. Seminar Wrap-Up
5 p.m. Departure
ACCOMMODATIONS
Electrolux will pay for all travel expenses including airfare (Continental US only), hotel accommodations, meals, and ground transportation. Please do not book flights.
We will notify you via e-mail confirming receipt of your application and to arrange flights. (Individuals are responsible for incidental charges at the hotel i.e. phone calls, room service, etc.)
DESCRIPTION
What will FCSI Consultants Take Away From the Program? Extensive updates and knowledge of issues affecting design, layout and customer satisfaction pertaining to cooking and chilling products on process success.
Trends/Labor Savings/Market Segmentation: Latest trends affecting the layout of cooking and chilling equipment including regulatory impact, space issues, and labor-saving practices. Connectivity, high-speed cooking and rapid chilling, equipment utility "sharing," modularization vs. integration, FOH vs. BOH equipment trends, raw material and tariff impacts will be discussed.
Cooking: Current updates and design considerations pertaining to Combi Oven cooking, Pressure cooking and High-Speed cooking. Combi vs. convection ovens, high-productivity cooking, speed cooking will be explored with the effect on the environment and food (molecular composition).
Chilling and Thawing: Current product update and design consideration with options and constraints due to the proximity of cooking equipment, self-contained vs. remote condensing, installation considerations and food safety.
Cook & Chill Integration Exercise: Layout and design examples will be given to participants (group participation) reflective of both Cooking and Chilling equipment integration across small, medium and large scale locations and end-user segments.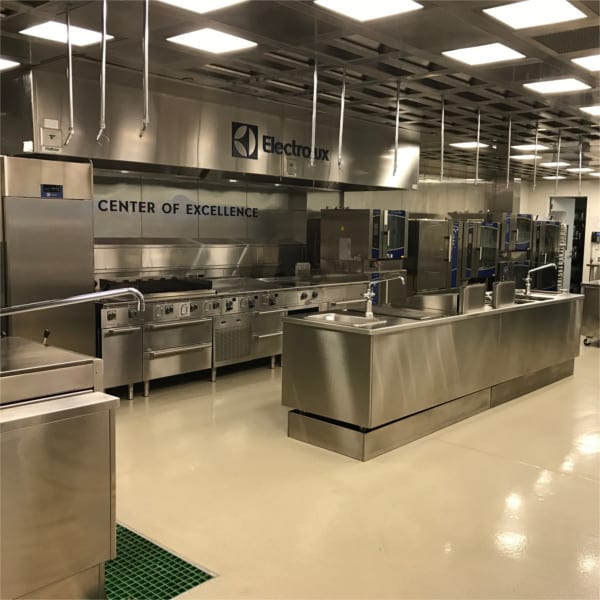 2019 FCSI Cook & Chill Seminar
2016-11-30T14:05:00+00:00