Systems Design International recently completed a 500-bed hospital project for Parkview Regional Medical Center in Fort Wayne, Indiana. The master plan called for: a 500-bed facility requiring a large, advanced dietary department to support the new hospital expansion; implementation of the room service concept, with continued support for the old hospital bed tower; and various food service outlets and outside associated facilities, such as a day care operation, behavioral health, the POC cafeteria, a conference facility, and any future new facility that may come on board as part of Parkview Regional Medical Center's master plan.
SDI needed a partner that could meet a variety of demands without compromising quality and efficiency "we were looking for high-performance, flexibility, and specific equipment solutions to allow for and accommodate future growth and painless expansion of the dietary department" asserts Eli Osatinski, President of SDI.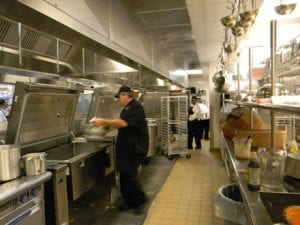 Electrolux equipment was our first choice, simply because they offer and provide the highest quality, highest efficiency, and new advanced cooking technologies in the commercial food service equipment business. The equipment is heavy duty, durable, offers a range of unique features and state-of-the-art technologies unavailable from like manufacturers, and it is all backed by a dedicated after-serve team of professionals that is hard to find from other manufacturers in our industry today.
Parkview Medical Center
2017-01-06T20:01:00+00:00