EMPower Restaurant Series
Modular. Dependable. Consistent.
Great menus start with the kitchen you love, especially when it is equipped with the appliances you can always count on. Chefs and food service professionals are now able to express their creativity with ease and efficiency while preparing high quality food.
Electrolux Professional EMPower ranges are versatile and dependable. This professional series is built to work hard in operations of all sizes. Our approach is to design our ranges with modularity in mind, configuring for your needs today while having the flexibility to reconfigure for tomorrow.
Chefs are able to create the range suites of the dreams to meet their real challenges.
NitroChrome3
An incomparable solution
EMPower with NitroChrome3 surface is a unique, non-scratch solution, ideal for heavy-duty use, easier cooking, easier cleaning, and low heat emission.
Learn more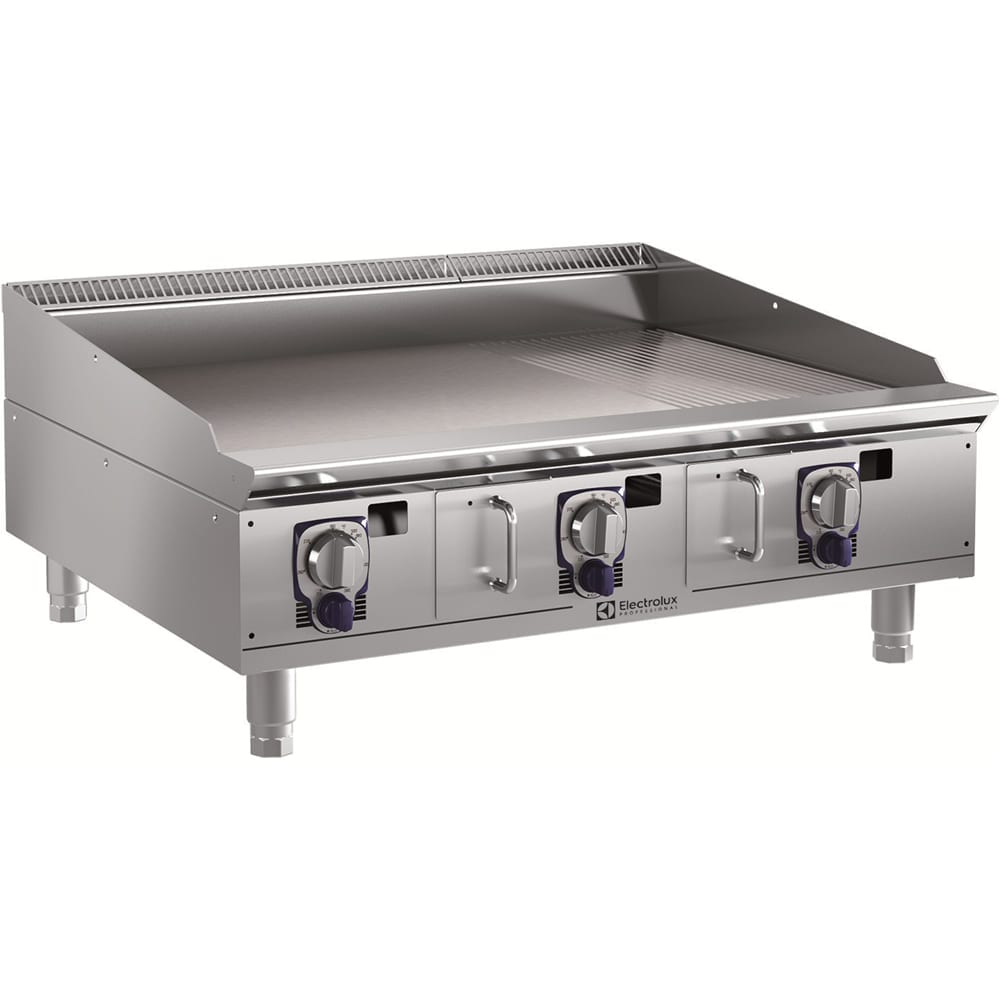 "Electrolux Professional chargrillers help us deliver excellent baby back ribs every time. We're doing 2,000 pounds of them a week."
Byron Sackett
Owner
Homestead's Grill & Taphouse
Lincolnton, NC
"With Electrolux Professional, you are guaranteed a consistent product which is what our customers expect."
Simon Townsend
Chef
Jones Wood Foundry
New York City, NY
It is the first line to be created by Electrolux Professional that meets U.S. specifications and kitchen standards.
The key components have been strengthened for greater reliability, reduced downtime, better ergonomics, and simple and safe cleaning.
Equipment is designed to deliver a consistent heat environment.
It is the industry's most modular cooking series ever.
Click here to design your own EMPower suite:
EMPower Restaurant Series
2016-11-23T13:38:44+00:00