The largest private development in British Columbia, Parq Vancouver opened in September 2017.
A premier luxury resort, Parq Vancouver is a  leading entertainment destination enveloped in the vibrant pulse of the city.
The  resort  offers two first-to-market hotels, JW Marriott (281 guest rooms; 48 luxury suites) and the DOUGLAS, an Autograph Collection Hotel (178 rooms and 10 suites); Western Canada's first Spa by JW; two levels  of  world-class    gaming;    a    stunning    rooftop    park    for    all    seasons;   and  eight  incredible  restaurant    and    lounge  concepts    conceived    by James    Beard    Award-nominated   restaurateurs Elizabeth  Blau   and    Chef   Kim  Canteenwalla.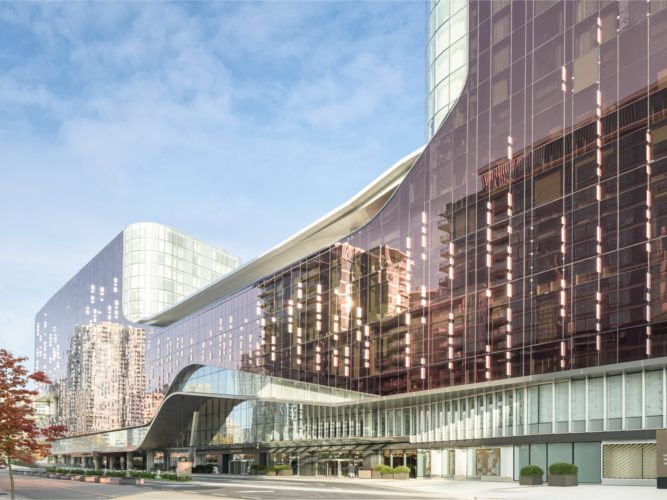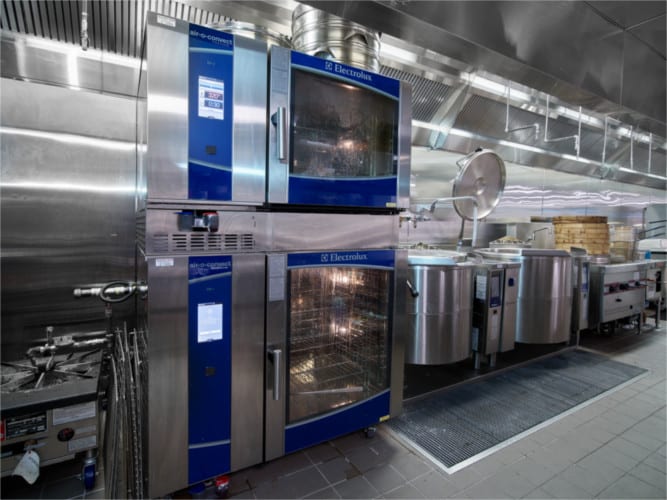 Food-lovers can expect to taste everything from farm-to-table cuisines to comfort grub, Southeast Asian-flavours to Chinese fare, and Pacific Northwest seafood, among others at Parq Vancouver – where Electrolux Professional equipment makes up 85-90% of the equipment in their kitchens.
"There is everything from French tops, convection ovens, steam kettles, braising pans, and grills," Chef Kim Canteenwalla explains.
Chef Canteenwalla went on to say he was hesitant to use Electrolux at first since it wasn't widely known in the United States. His first experience with Electrolux was at a Ritz Carlton and it was electric – he wanted gas equipment for his projects.
A visit to the Electrolux Professional Center of Excellence in Charlotte, North Carolina in the United States convinced him to make the leap.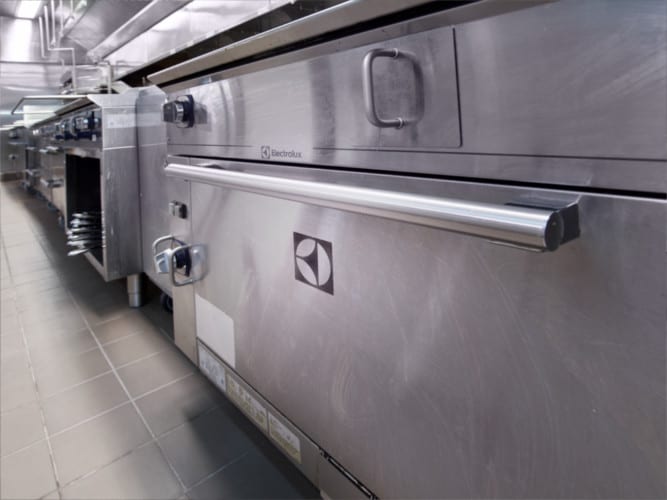 "Being able to work with a team was important to us. There are challenges and issues in kitchens from time-to-time, which is a stress factor and knowing there is support from Electrolux was essential," Chef Canteenwalla said.
The Pressure Braising Pan was one of the most important pieces to include within the kitchens at Parq Vancouver.  "Time and labor are both big considerations when operating multiple outlets – pressure braising pans help to alleviate both," Chef Canteenwalla said.
There is something for everyone at Parq Vancouver.  Included in the resort's restaurant portfolio are Honey Salt, with seasonally-inspired, local ingredients;  1886, named in honor of the year Chinatown emerged in Vancouver, offers dishes from various culinary regions of China; The Victor inspired by  the  Pacific  Northwest  offers classic  seafood,  steak, sushi  and  raw  bar;  BC Kitchen has become Vancouver's favorite Sports bar serving classic bar "comfort foods; and  MRKT East offers quick service foods inspired by Singapore's night markets.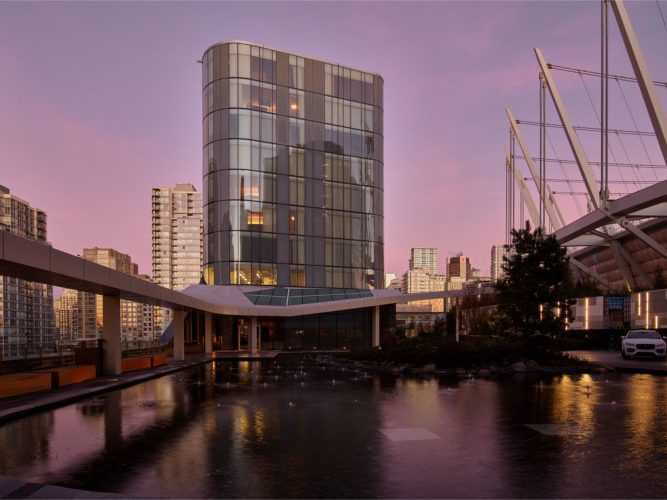 "We work with a lot of local farmers – live seafood, meats, cheeses and vegetables. It's all at our fingertips in Vancouver," Chef Canteenwalla said.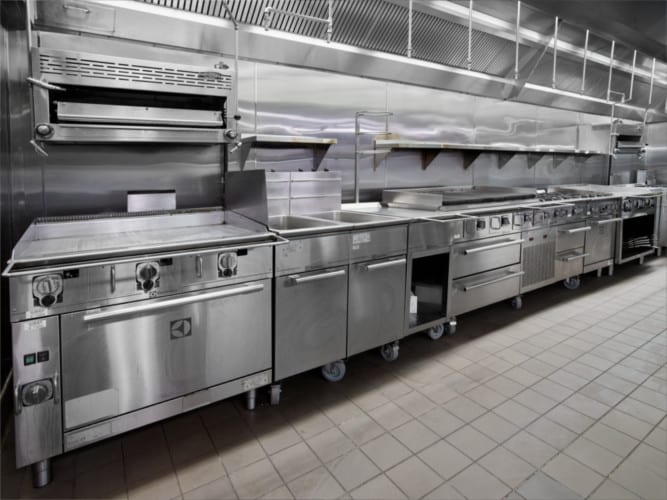 "World-class chefs demand world-class equipment. We are proud to be aligned with Parq Vancouver and world-class consulting firm Systems Design International. Working with SDI was seamless and we look forward to partnering on future projects," said John Evans, Head of the Americas for Electrolux Professional.
Electrolux Professional equipment included in the project was EMPower suites with fryers, French hot tops, griddles, and charbroilers, 202 air-o-steam Touchline combi ovens, 62 air-o-convect Touchline combi ovens, tilting kettles, tilting braising pans and hood type dishwashers among the multiple kitchens equipped.
Learn more about the Parq Vancouver by visiting www.parqvancouver.com.
Parq Vancouver
2018-05-30T13:38:36+00:00