Protect your kitchen and laundry appliance investments and boost profitability  
If you own, operate, or manage a commercial kitchen, restaurant, or banquet facility, you understand the time and attention that goes into selecting and purchasing exceptional kitchen equipment. Professional kitchen appliances and genuine (OEM) accessories are worth protecting at every turn. You, your team, and customers deserve it. Planned equipment maintenance and thorough cleaning procedures are critical aspects of creating maximum ROI for these appliance purchases.    
Top-quality equipment choices from Electrolux Professional are engineered to exceed chefs' expectations and produce amazing results, and the financial investment may be a significant part of your budget. Your equipment purchase is not yet complete until you've considered our range of Essentia comprehensive maintenance agreement packages, along with OEM accessories and Electrolux Professional cleaning products.  
Electrolux Professional's exclusive partnership with Parts Town provides an easily accessible way to order OEM accessories and parts quickly and reliably.  
Experience next-level customer service
When your team partners with Electrolux Professional to equip your kitchen with top-performing appliances, the relationship with our customer care team has only just begun. It is our mission to help you maximize your investment and in turn, that of your business goals and profits. We are pleased to bring you a new customer care experience created to match what you've come to expect of Electrolux Professional kitchen and laundry equipment.  
The bar has been set. Essentia Customer Care Global Network brings next level customer service to your facility at any time it's needed. Always available and on-duty, Electrolux Professional stands ready to address any challenge at-hand, when it matters most. Service packages are available to Electrolux Professional clients in a range of options suited to a variety of needs.  
Matt Osgoodby is an After Sales Manager with Electrolux Professional.
"We've launched Essentia with the goal of going beyond the usual service contract to exceed our customers' expectations."
Osgoodby and the Electrolux Professional After Sales team are focused on delivering an "always on duty" service approach to resolving customers' laundry and kitchen maintenance issues.
He added, "Whether our client is a commercial kitchen, restaurant, hotel or healthcare facility, equipment and appliance downtime is the enemy. Electrolux Professional understands that their productivity and bottom-line depend on top-quality, high-out equipment. Essentia service packages are designed with our customers in-mind, no matter the maintenance or repair need."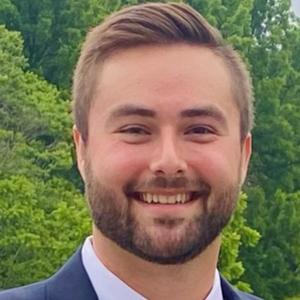 Essentia Service Packages for every commercial kitchen or laundry facility
No matter what, Electrolux Professional prioritizes customers and their service needs no matter the sale. That's why every new product purchase includes a Base service package at no additional cost to the client. This is designed to provide help and service support for non-critical equipment issues. Our tailor-made service packages offer more coverage for additional peace of mind. 
Performance
This maintenance program is designed for downtime protection, ensuring warranty conditions with consistent and optimum operating performance. Features include priority call handling and  maintenance visits. 
Premium
Additional advantages include next-day air shipment of warranty replacement parts, priority response time to field sites, and a second-year labor warranty coverage. Also included is a 25 percent discount on all planned maintenance parts kits.  
Excellence
This fully-inclusive support package delivers full peace-of-mind at a fixed annual cost with no surprises. Electrolux Professional's top-tier maintenance agreement features parts and labor costs/field interventions for three years, 24/7 support, on-site response time within 12 hours, and equipment inspections keeping safety of staff and customers top-of-mind.  
No matter where you are, Essentia by Electrolux Professional is at your service: 
Maximize Your Electrolux Professional Equipment with Essentia Service Packages and Premium Cleaning Products
2022-05-02T18:13:15+00:00