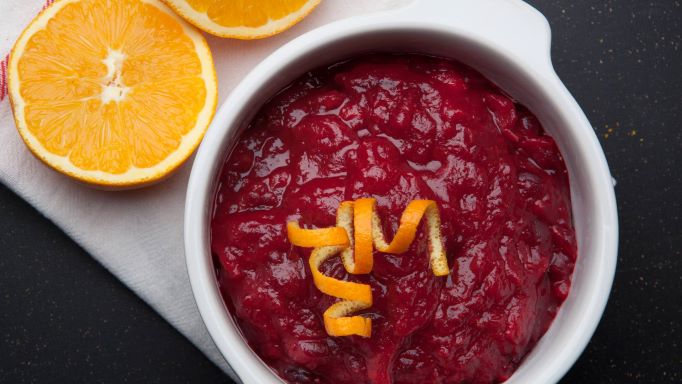 Ingredients:
1-12 oz Bag Cranberries
1 ea Orange, cut into 1/8s
1 Cup Sugar
Optional:
1 ea Chipotle Pepper
1 TBSP Adobo from Chipotle Peppers
Method
Place cranberry and orange in the processor bowl with the "S" blade installed.
Secure lid.
Puree for 5 seconds.
Scrape down the sides and top of the bowl with the dasher attachment.
Pulse to a small rough chop. Scrape and repeat if needed.
Remove top and transfer to a medium mixing bowl.
Fold in sugar and then place in a food safe container.
Cover, label and date.
Allow to macerate overnight.
Place in a nice bowl for service or use as a condiment for sandwiches, garnish for bruschetta or topping for dessert.
Optional:
Add chipotle and adobo to the cranberry and orange and process to add a bit of heat and smokiness to the relish.
Cranberry-Orange Relish
2022-12-20T18:06:57+00:00