Electrolux Professional's brand new high-speed cooking solution, SpeeDelight, has taken top prize at this year's Plus X Awards, highlighting the manufacturer's commitment to delivering innovative and accessible technologies for its customers.
Launched in January 2017, SpeeDelight took home a total of two awards at the ceremony. As well as being given a Plus X Award seal of approval, judges also presented SpeeDelight with the prestigious label of "Best Product of the Year" for 2017 – conferred on the solution which receives the most individual seals of approval within its product category.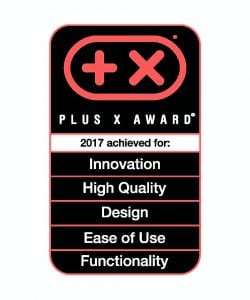 The Plus X Awards recognize innovative and sustainable design, with awards handed out for new and innovative technologies, extraordinary design and intelligent, easy-to-use operating systems.
Electrolux Professional's SpeeDelight takes top prize at the Plus X Awards
2017-05-03T09:35:13+02:00