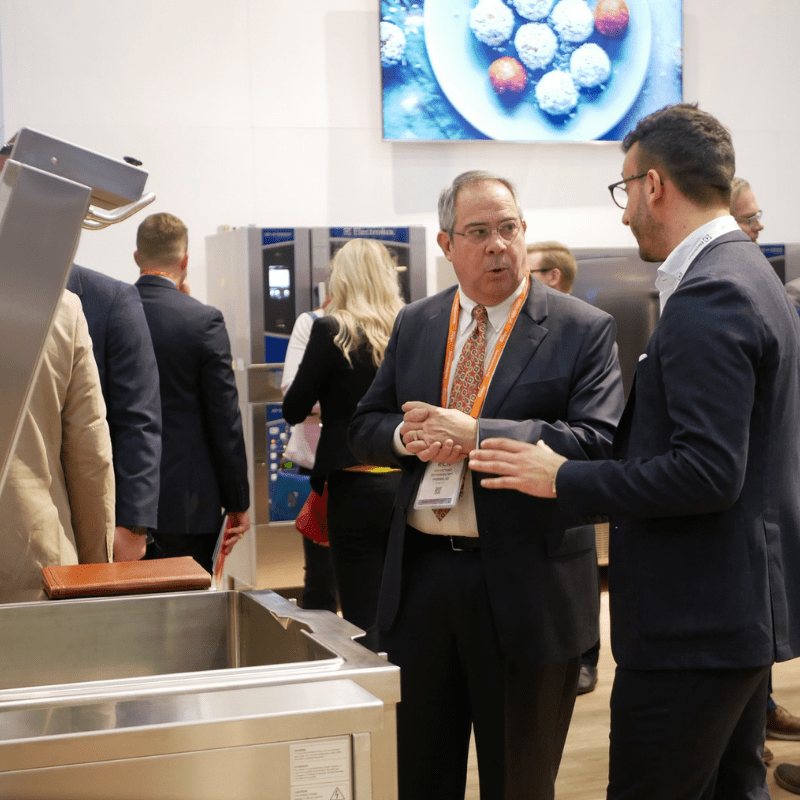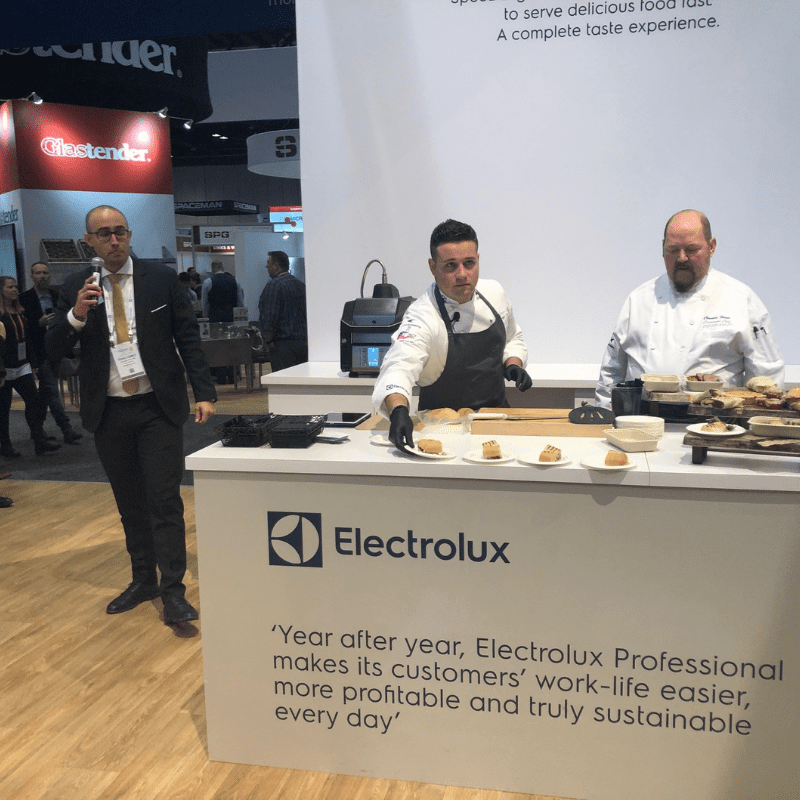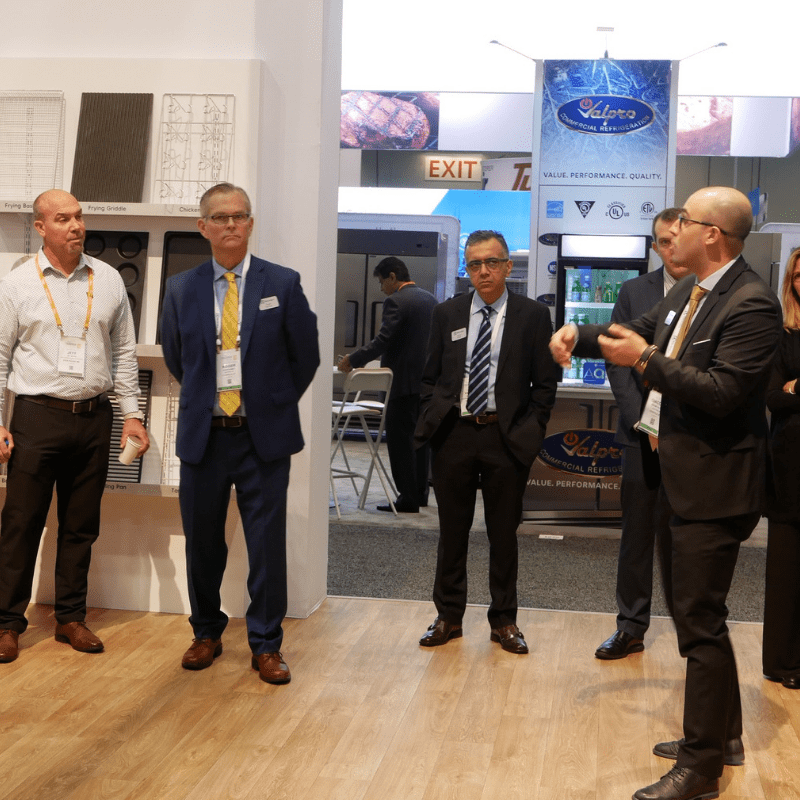 Successful NAFEM Show 2019 for Electrolux Professional
Showcasing our complete Cook&Chill solution, Electrolux Professional successfully showed our solutions to a wide range of customers, consultants, dealers and manufacturer's reps at the NAFEM Show in February.
"Our customers get to see and feel who we are and why Electrolux makes our customers' and partners' lives better, why their work lives are now easier and more profitable," said John Evans, Head of the Americas for Electrolux Professional.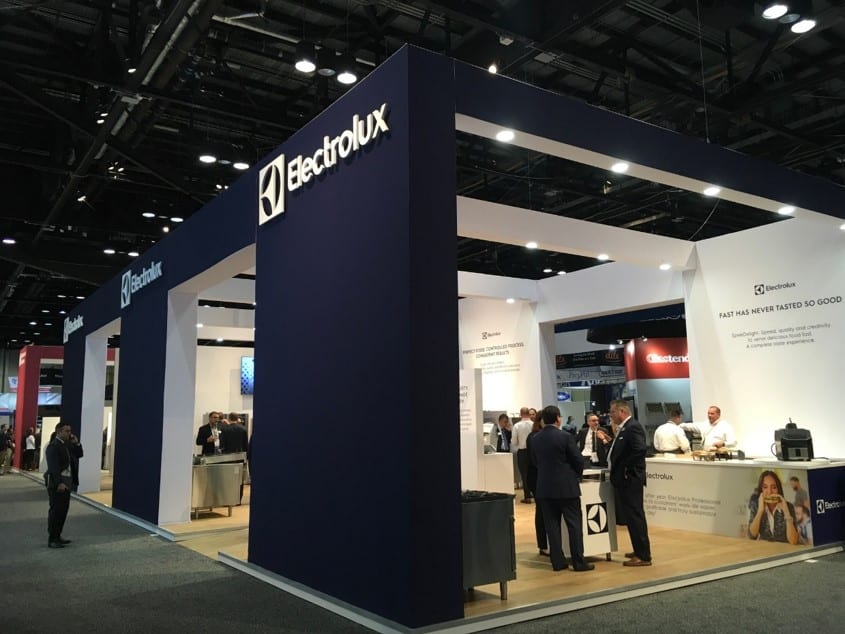 The Electrolux team managed to arrange multiple meetings with key partners ahead of the NAFEM Show while also attracting attendees during the show.
Live demonstrations of the SpeeDelight with Corporate Executive Chef Corey Siegel and Regional Category Manager Giacomo Paccione were a highlight for visitors to the booth as well as the experience of the Cook&Chill solution from cooking, blast chilling, thawing, and rethermalizing food.
"We focused our booth storytelling around being your complete trusted partner for foodservice and your complete hot, cold, and frozen beverage equipment solution," said Erin Gordon, Head of Marketing for North America. "The most popular drivers for foodservice included the SpeeDelight and the Thawing Cabinet. Corey and Giacomo's live demonstrations on the SpeeDelight helped drive traffic to the booth and interest in the SpeeDelight. On the beverage side, the new frozen line drove a lot of interest and excitement. The café facilitated demos of key frozen equipment."
Electrolux was able to make many key connections with end users during the NAFEM Show as well as reconnect with our important partners. Overall, it was a key initiative to kick-off the start of promising 2019.
"Our booth was described by show management as a destination booth! We were thrilled and proud to debut our new open booth concept. We really created a complete experience within the beverage and food zones. The café differentiated us as more of a real-world application vs other booths that simply had places to sit," Gordon said.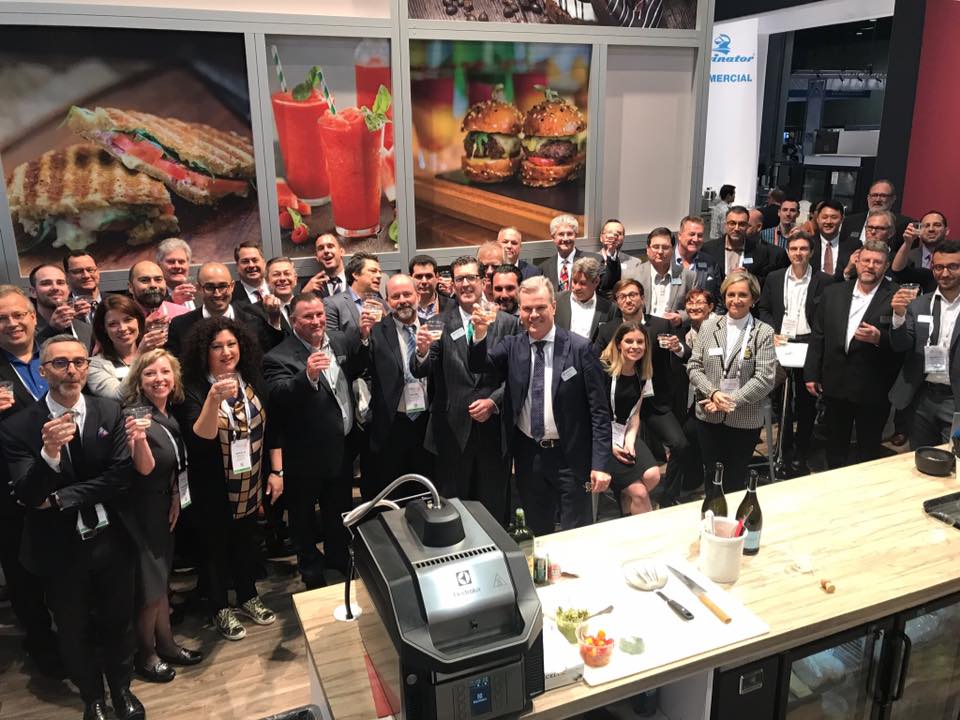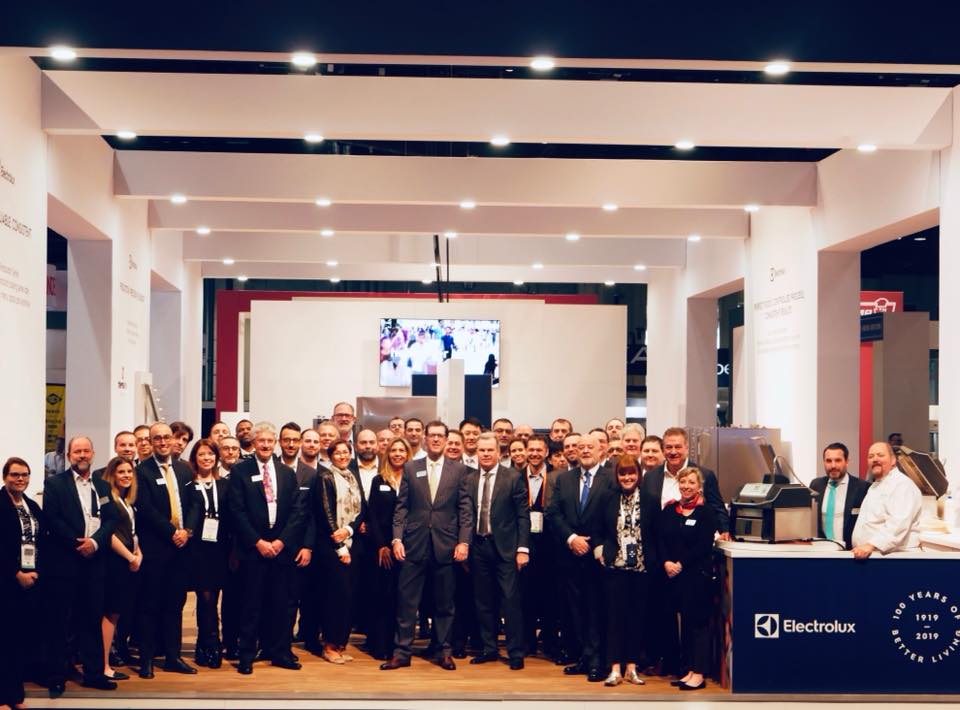 NAFEM Show 2019
2018-10-23T13:21:08+00:00