Product Features
1 group full-automatic machine with self service configuration.

6.5 liter steam/coffee boiler.

Auto cleaning program.

Programmable hot water.
Tango® ACE comes with lockers for beans and powder products hoppers and waste coffee drawer, it has no steam outlet neither ground coffee box for security reason.

The super automatic multi-products Tango® ACE MT takes advantage of the reliability, usability and exceptional extraction quality that has established the reputation of the TANGO® range, and the ability to work with powdered products such as cocoa.

The Tango® ACE MT Self version is ideal for using in all self-service areas with its self-explanatory 7" color touch screen user interface easy to use.

Delivery capacity:
Espresso 40ml: 220 cups/h
Lungo 100ml: 150 cups/h
Hot water: 30 L/h
1 x 1,7 kg coffee hopper & coffee grinder + (0,8 at 1,5) kg hopper for powder.

LCD Touchscreen.

PID (proportional–integral–derivative) Temperature control: a precise controller algorithm system that gives consistency and accuracy to brewing temperature management system.

Safety locks.
Specifications
Electric
Supply voltage: 400 V/3N ph/50 Hz
Electrical power max.: 5.2 kW
Current consumption: 14.5 Amps
Plug type: Cable without plug
Water:
Cold water temperature (min/max): 5 / 60 °C
Key Information:
External dimensions, Width: 448 mm
External dimensions, Height: 766 mm
External dimensions, Depth: 627 mm
Net weight: 91 kg
Shipping volume:
Documents
Brochures
CAD Drawings
Data Sheet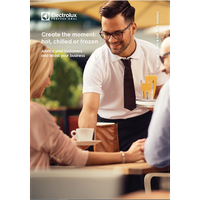 Beverage Product Catalogue
(2,83 MB)
Product Support
Do you need support
for this product?
Get in touch with one of our Service Partners.
Interested in
this product?
Select on the map your area and get in touch with one of our Sales Partners
Do you own
this product?
You may be interested in user manuals. Please login and then click here to find out manuals.
Let us provide more for
your business!
Register your product and let us provide you with our best contents and customer care.