Electrolux Professional is The OnE Trusted Partner – now more than ever
Our world has changed, and we know the impact on many of our customers has been tremendous. In these uncertain times Electrolux Professional is here for you.
Electrolux Professional is a global leader in the industry providing food, beverage and laundry equipment to our customers. As member of the global community of hospitality and laundry professionals we are proud to support you in this unprecedented time.
Be assured that we have put substantial efforts and resources into managing this uncertain situation in order to safeguard our customer's needs.
We have taken precautionary measures to ensure business continuity for our customers including:
Inventory planning and management adjusted to mitigate supply chain disruptions.
Stock levels increased in major warehouses and decentralized to local warehouses to ensure products close to our customers and ready to ship.
"Two Pairs of Eyes" – our advanced contactless service tool now available to keep our customers safe and drastically reduce service downtime.
Customer Care and Technical Services are operating as normal and committed to providing continuous support.
Steps to ensure safety and
prolong performance during inactive periods

Electrolux Professional wishes to provide you with some measures that will prolong the life of your machine when stopped for long periods of time.

E-training online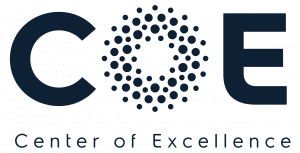 Write us to participate in our e-training to discover our solutions on Food Service, Laundry, Beverage and our Innovative Assistance Services

Staying close to customers
with augmented reality service

With "Two Pairs of Eyes" service technicians are still able to provide remote support to customers thanks to Augmented Reality that Professional is speedily making more widely available.
Read how we have supported our customers during this emergency
The safety and well-being of our employees, customers and partners remains our top priority. As the Coronavirus (COVID-19) situation evolves we will continue to adjust, adapt and move forward.
Close to our customers especially in emergencies
Read below some good stories that happened during lockdown
Being part of OnE makes the difference
for customers and our own people. 
Contact us for more information about our services
Supporting Customer through the Coronavirus Crisis
2020-05-05T15:50:20+00:00