Electrolux
Grand Cuisine
A kitchen without boundaries
The Grand Cuisine range for Professionals
Grand Cuisine appliances combine full professional functionality and performance with outstanding design and materials.
They have been specifically designed for "built-in/drop-in" installation in exceptional kitchens and can be readily combined with thermaline M2M and Molteni.
thermaline M2M
Molteni
Get in touch with our experts
…and for inspired home chefs
Grand Cuisine is the first ultra luxury cooking system to bring professional techniques, power and performance to the home.
The complementary system helps to enhance all the taste, goodness and texture of each ingredient and produce delicious dishes to Michelin star standards.
Grand Cuisine for home chefs
The Grand Cuisine Cooking System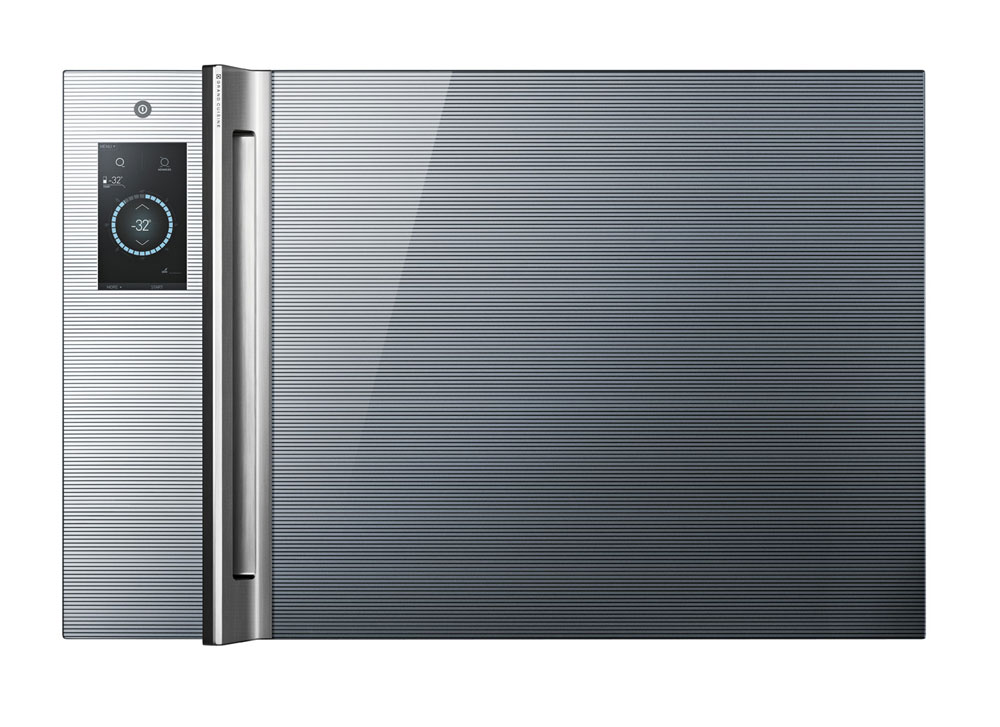 There are nine components in the cooking system, each one engineered to professional standards of performance and durability.
The range is comprised of the Combination Oven, Blast Chiller, Vacuum Sealer, Induction Zone, Gas Hob, Surround Induction Zone, Stand Mixer, and Bespoke Ventilation; each component is designed to work as part of an integrated system. The iconic bespoke range cooker, Molteni, is also a part of the offer.
Aesthetically and ergonomically designed for the home
Each component is made to the highest standards of craftsmanship, and is designed aesthetically and ergonomically for the home kitchen. The layout of the cooking system makes a big difference to the experience of using it. Our experts work together with architects and designers to ensure the user gets maximum enjoyment and efficiency from their kitchen.
Advice is always at hand
The Grand Cuisine system features restaurant innovations like the intuitive touch-screen user interface and USB programmable recipes.
Automatic programmes are able to monitor the condition of the food and hold it in perfect condition until ready to serve.
Our service offering
We know how professionals work. They can't afford to disappoint customers, so they demand service and support around the clock. We bring that same 24/7 attitude to Grand Cuisine.
Because this is like no other kitchen, we include an in-home briefing with a top chef to ensure the user is fully comfortable with each component and confident in its use right from the start. And afterwards, we provide ongoing support and help, from maintenance to online advice from our panel of chefs.
Electrolux Grand Cuisine
2017-01-23T11:24:18+00:00