Line 6000 Hot Cylinder Ironers
Excellence and outstanding technology make all the difference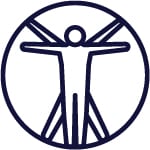 Certified
ergonomics
Reducing workload, easing stress, intuitive and user friendly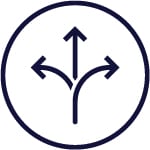 Full
flexibility
20 solutions designed for your specific needs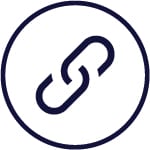 Tried & Tested
durability
Guaranteeing consistent results without interruption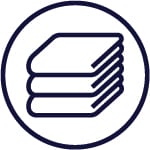 Optimum productivity
Brilliant results with optimised staffing costs maintaining strict standards of hygiene
Front or rear delivery? What's best for you?
Perfect for
maximum output
when space
is limited
Perfect for small spaces
Designed for a wall standing installation
Ideal for linen, kitchen towels, pillow cases, etc.
Only one operator depending on the quantity of work
Front delivery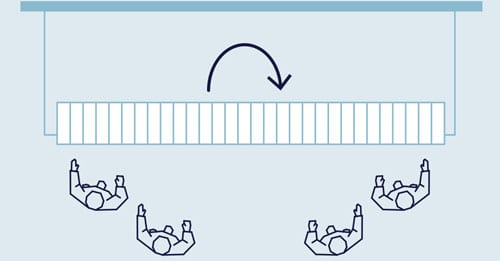 Perfect for best ergonomics
and optimum workflow
Ergonomically designed for specialized operators. More space to work for feeding or reception of the linen
Optimal productivity as specialized front facing operator focuses exclusively on feeding
Dry linen delivered at ideal ergonomic height
Rear delivery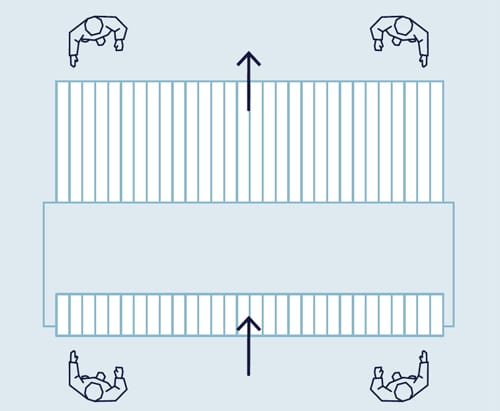 Grand Prix du Design 2021 Award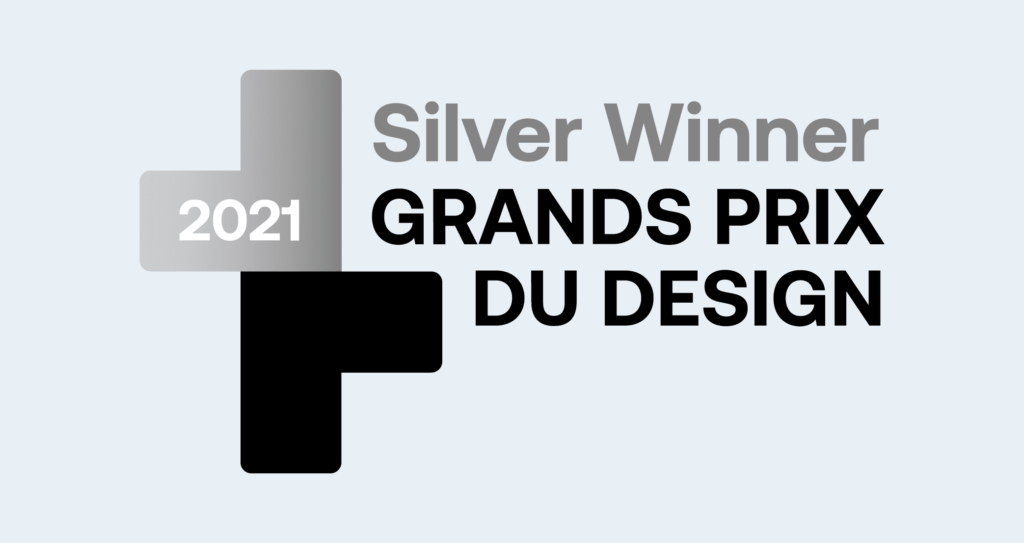 "Line 6000 Hot Cylinder Ironers are intuitively and ergonomically designed to create an effortless work environment, delivering perfectly ironed linen and ensuring the highest hygiene level.
The Electrolux Professional promise is to ensure productivity and quality results safeguarding at the same time the highest hygiene standards: when linen comes into direct contact with skin you can take no chances, hygiene is always at the top of the list.
Customers will feel the difference and businesses will enjoy peace of mind."

Ergonomics: not an option, a necessity
Working daily, on an average of 600 sheets, means actions are repeated constantly and so require a user-friendly and intuitive solution which works in harmony with the operators.

Optimized interface position
Users experience considerably less
neck pain as a result of an improved
interface height which decreases
awkward neck up-down postures.
Natural clamp height
Feeding is now more comfortable
due to reduced shoulder elevations,
arm-shoulder stress or injury
is no longer an issue.
Ideal stacker height
No more damage to back posture
while picking up piles of linen
thanks to a new and improved
stacker height.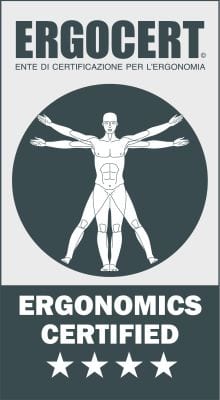 Ergonomic interventions can reduce workrelated musculoskeletal disorders (WMSDs) by 59%, with an average decrease of 75% in sick days and a 25% increase in productivity.
Certified hygiene for perfect results
The Electrolux Professional promise: productivity and quality where hygiene is first. When fabric comes into direct contact with skin you can take no chances, hygiene is always at the top of the list. Your customers will feel the difference and you'll have peace of mind.
Consistent Perfection
with DIAMMS™
technology
How does it work?
A sensor comes into contact with the fibre automatically
regulating the cylinder speed and therefore guaranteeing
perfectly dry bacteria free linen (in line with RABC
international standards*) for hygienic excellence
every time. If the retained humidity is too high, a specific
indicator on the user interface will light up.
Alert!
Linen humidity more than 8%?
Not anymore with us!
Bacteria free linen guaranteed thanks to an
indicator light to let you know if your linen
exceeds international standards.
Fresh and clean,
outstanding hygiene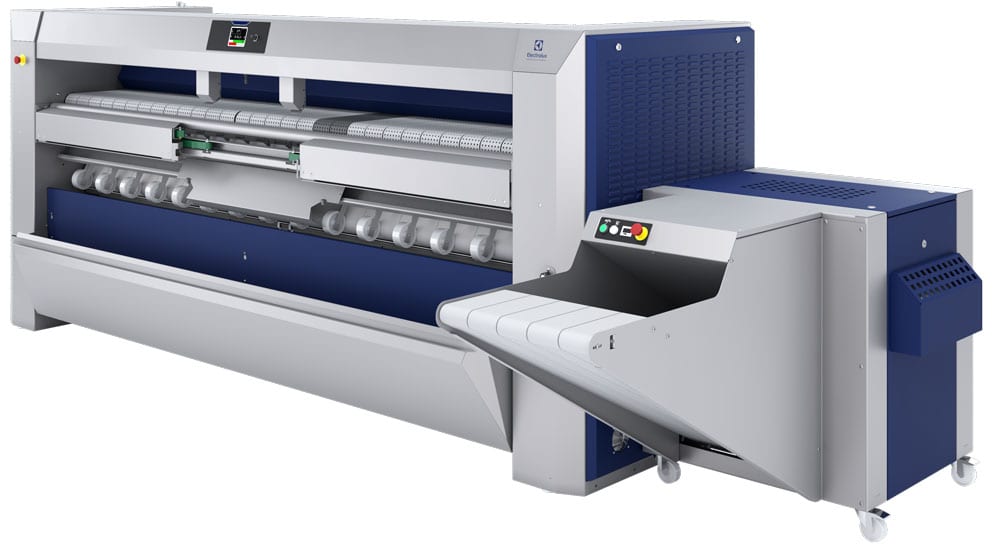 Productivity your priority?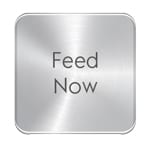 Even more
intuition for
consistently
excellent results
Thanks to the "Feed Now" system of LED light indicators. When the light turns green to indicate the heat is at the perfect temperature. When the temperature reduces, the light turns red and the operator then moves to where the indicator light is green.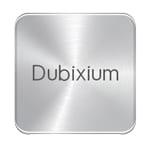 +30% extra
productivity
and unique
performance
Heat is always evenly distributed throughout the length of your ironer by means of a patented thermal oil flow inside the cylinder. No need for steam for brilliant results.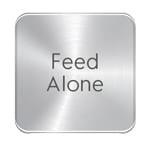 Never feel
alone again
Only one operator is needed. Now manually stop the feeder to position linen with our new stand-by button at both ends of the ironer.
More automation,
less staffing costs!
Contact us to receive more information about our Ironers
Find your complete solution
Hot Cylinder Ironers
2022-04-21T10:16:29+00:00