SkyLine Combi Ovens,
the new horizon in cooking
Order now! Don't miss out on the prompt availability of
SkyLine Combi Ovens.
*
After you register your oven*, by scanning the QR code present
on the front of the product, you will receive a free kit of Electrolux Professional detergents for up to 1 year* of cleaning.
Available for a limited time, from September 11th to December 20th, 2023 in selected countries.*
*View Terms and Conditions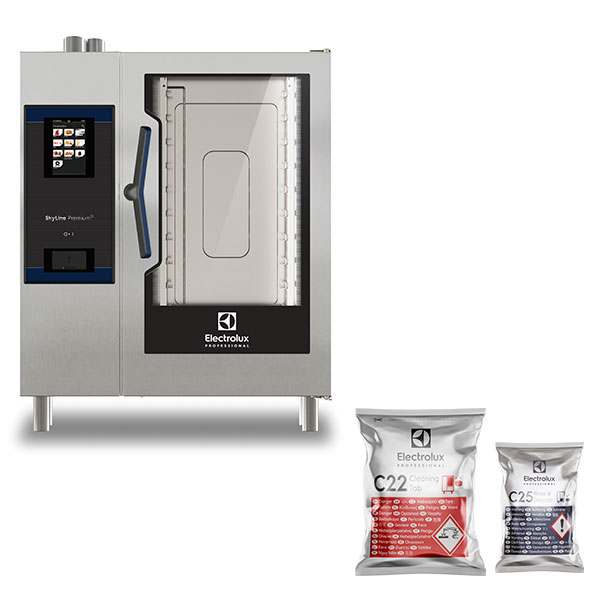 Outstanding performance and savings
Made for you
Maximum efficiency with the first ever Combi Oven to receive independent 4-star certification for ease-of-use and smooth ergonomic design.
Made for performance
Impeccable cooking evenness thanks to OptiFlow, the innovative circulation system and the extra precise humidity control with the Lambda sensor.
Made for non-stop operations
Monitor the status and performance of your oven from anywhere, thanks to the dedicated app.
Increased savings with Green Spirit
up to 15% less water consumption;*
up to 25% less energy consumption* when activating all Green Spirit functions


*data refers to the comparison between a 10 GN 1/1 electric combi oven with boiler and an equivalent boilerless model, comparing the average value of energy and water consumption during a medium cleaning cycle
Register your SkyLine Combi Oven and receive a free kit of detergents for up to 1 year* of cleaning
Electrolux Professional cleaning and descaling detergents have been especially developed for SkyLine Ovens.
Regular use of Electrolux Professional detergents provides hygienic cleanliness of your equipment, offering top performance and conformance to warranty conditions.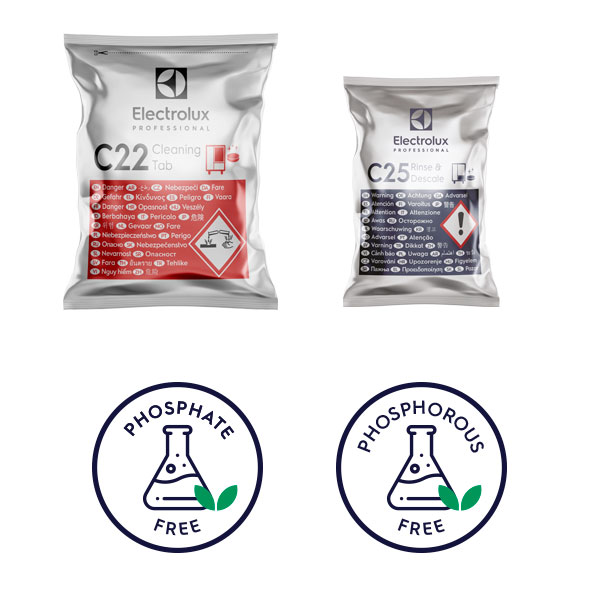 Need your oven fast? Order these models with prompt availability
Available also on other SkyLine Combi Oven models,
6GN and 10GN, with different delivery times
Contact us to take advantage of the offer
Skyline Combi Ovens Offer
2023-07-28T17:56:07+02:00