Flexy Style & StyleJR
Meets your needs, suits your taste
Stylish simplicity,
optimal functionality.
Flush finish
The Flexy Drop-in functions are perfectly level or levelled? with the quartz top. Not just aesthetically pleasing but also perfect for hygiene and easy to clean.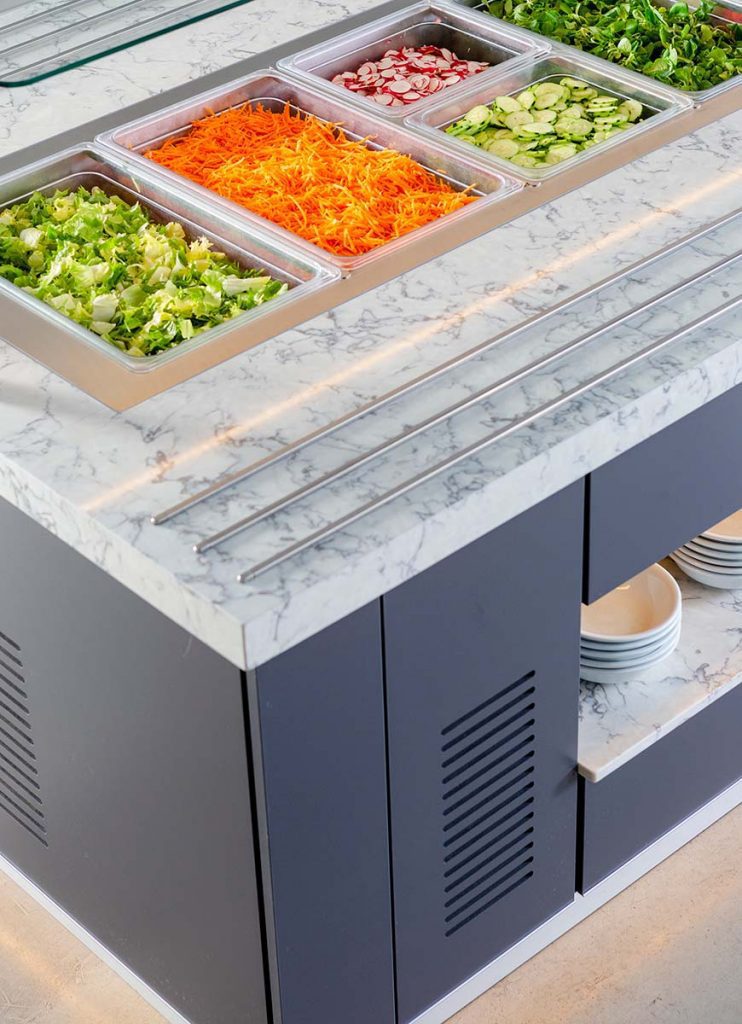 Lovingly lit
The importance of lights is crucial, not only for design and aesthetics, but also for optimal food visibility.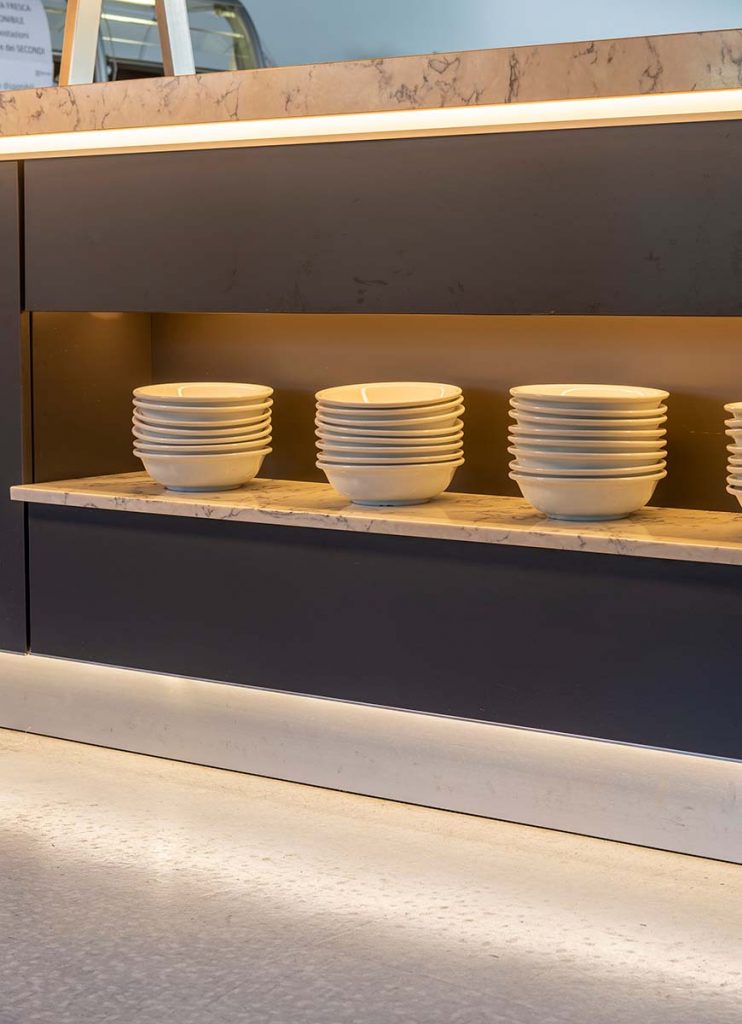 Optimal Overshelves
Linear, minimal, no clips or interlocking elements, only glass and stainless steel. Design excellence combined with the highest hygiene standards.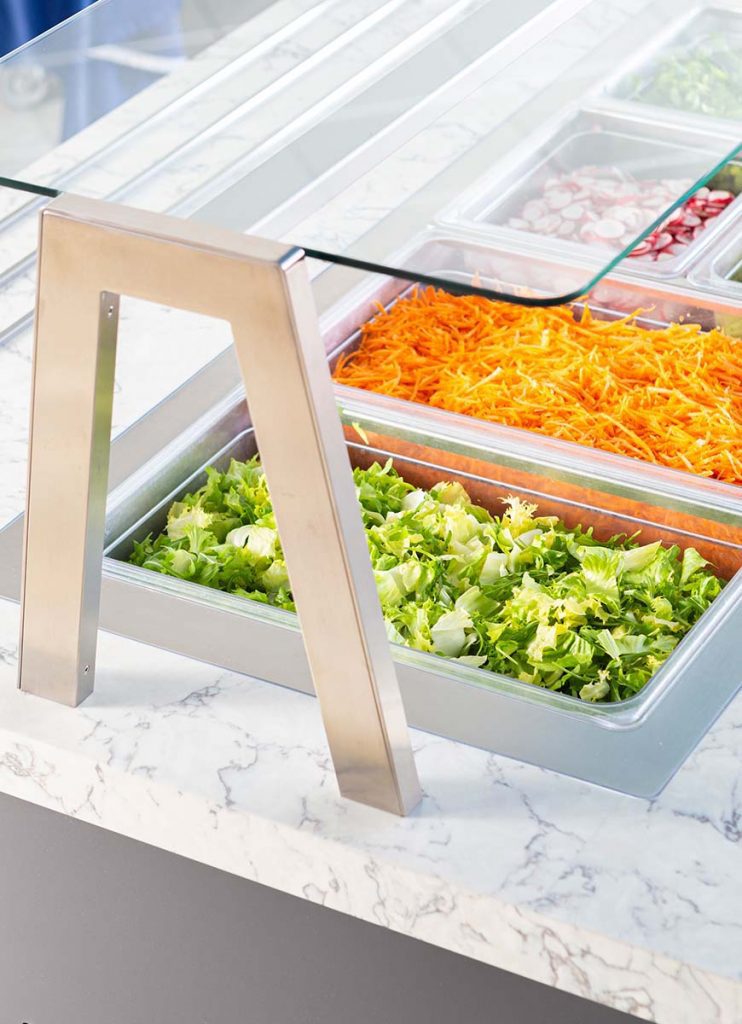 The elegance of quartz
Not only modern, durable and easy to clean but quartz surfaces are also fully hygienic since they are non-porous, meaning bacteria and viruses cannot grow.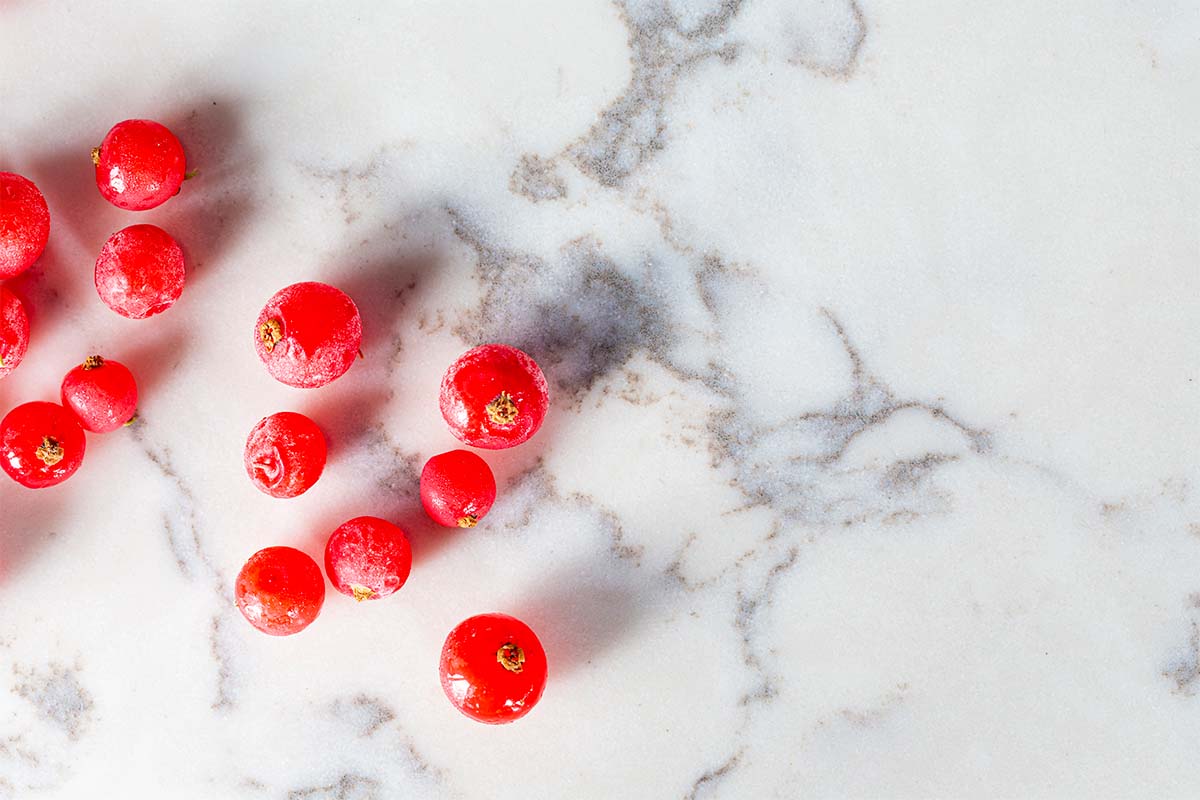 Inclined shelving and levelled display for perfect visibility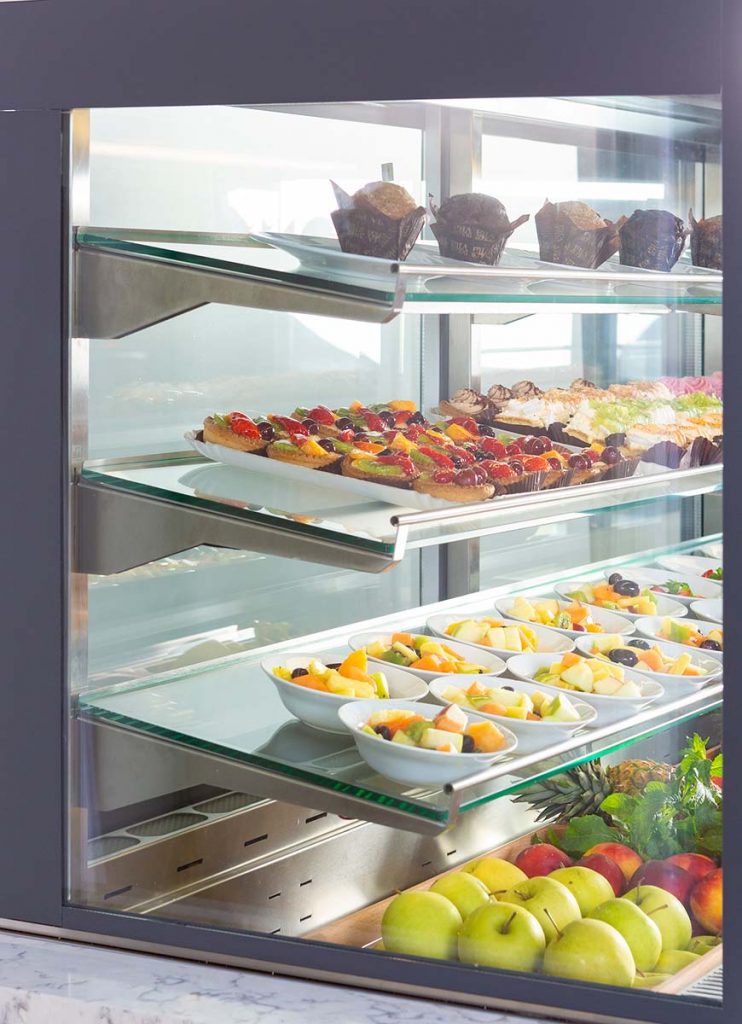 LED lights: to illuminate the food and emphasize its colors, making it even more appetizing and inviting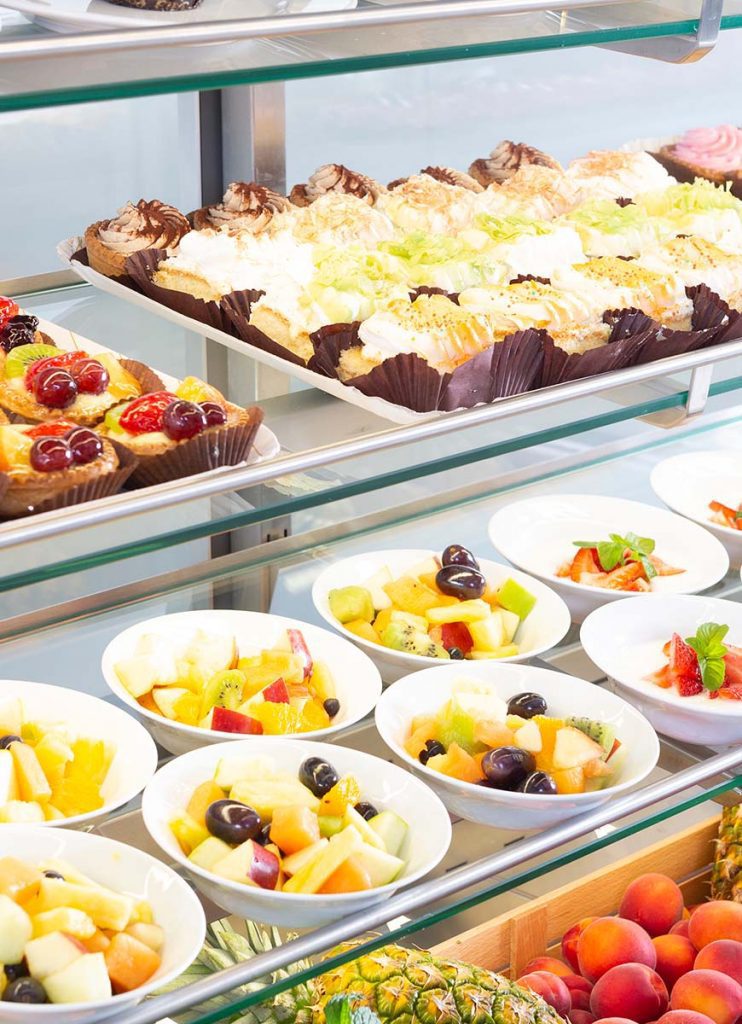 Simple, linear structure and minimal lines for excellent food visibility and easy cleaning.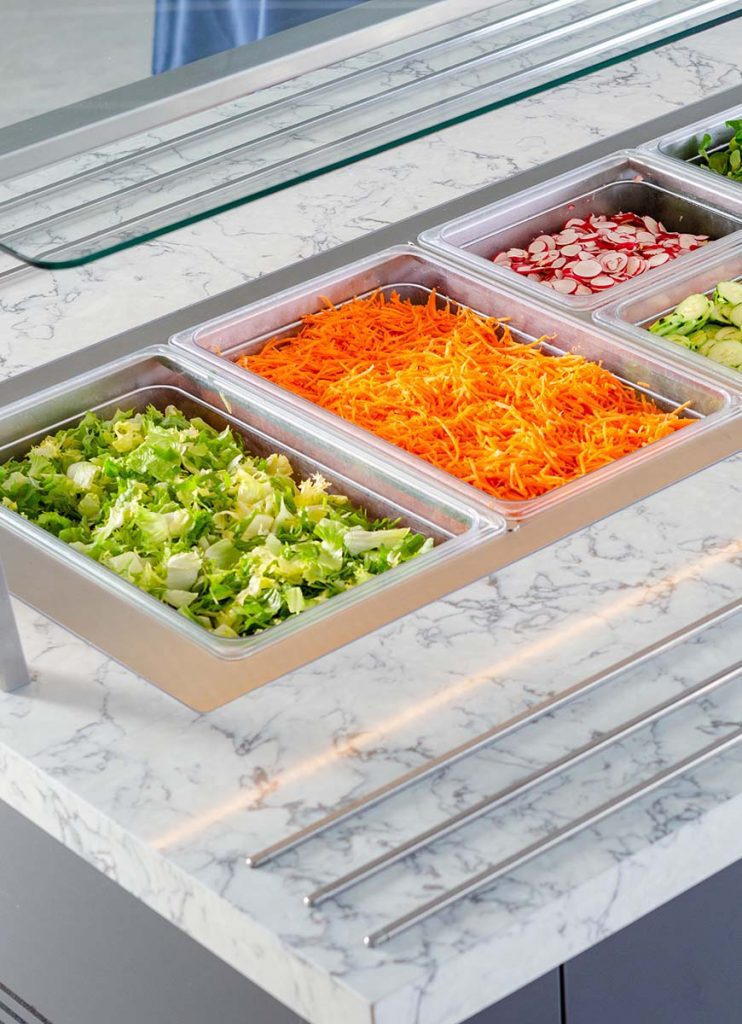 Optimally positioned LED or halogen lighting – illuminate from under the tray slider, around the wainscoting and in the plate spaces to highlight the elegance of minimal design, armonious lines and the
different finishes.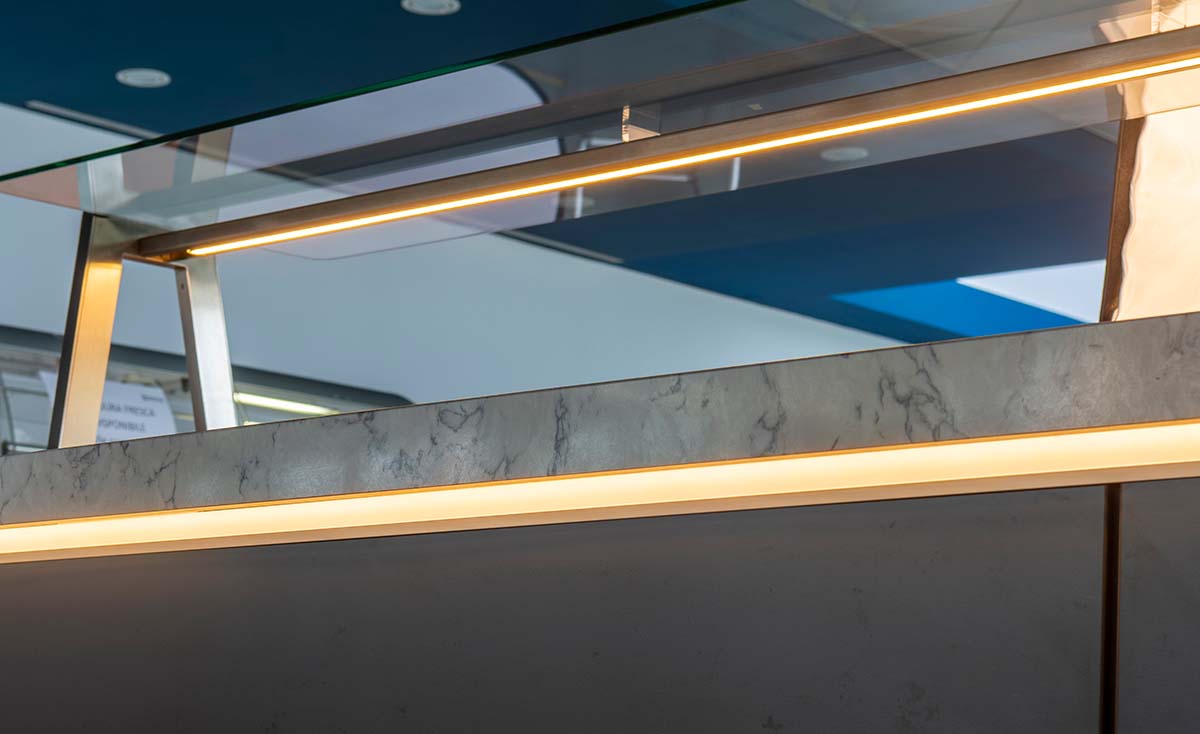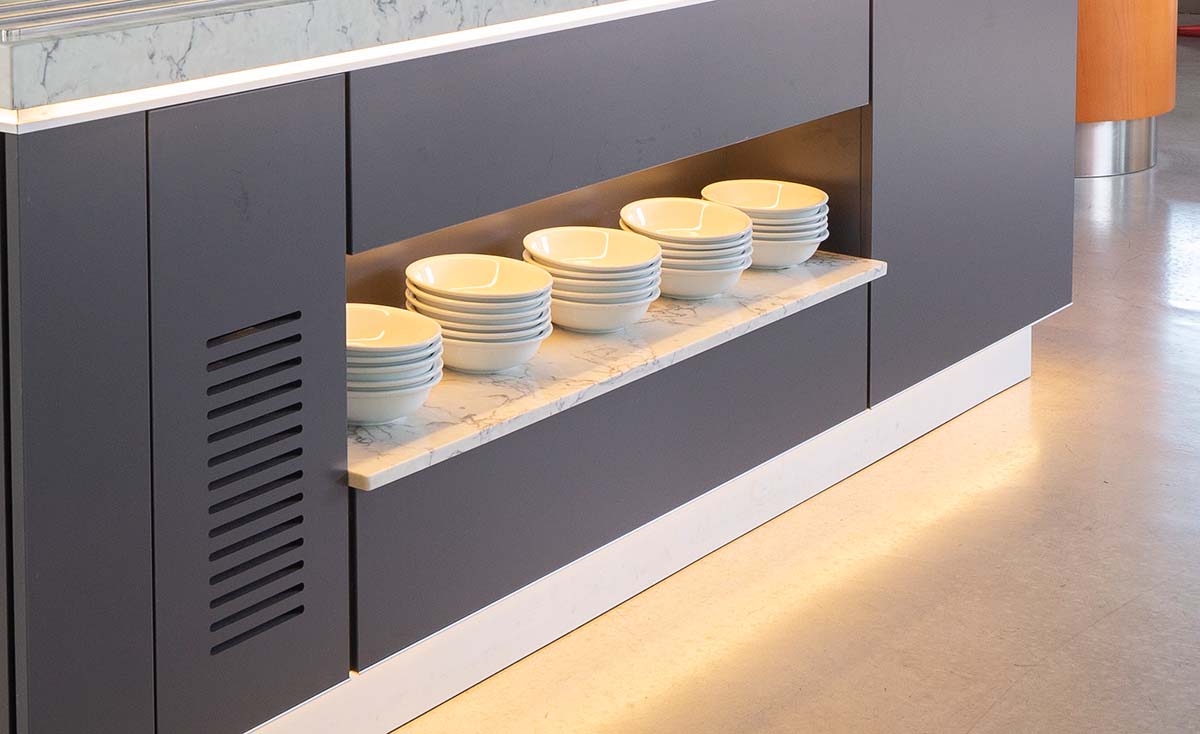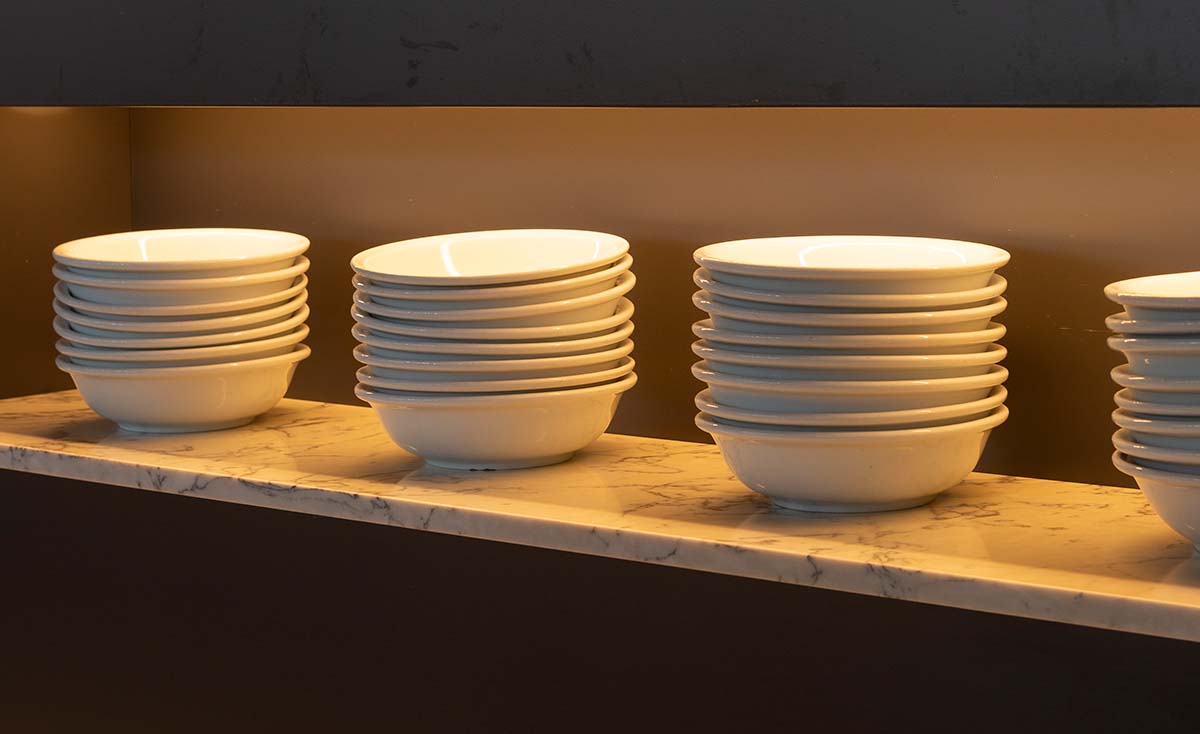 Clean space,
happy customers.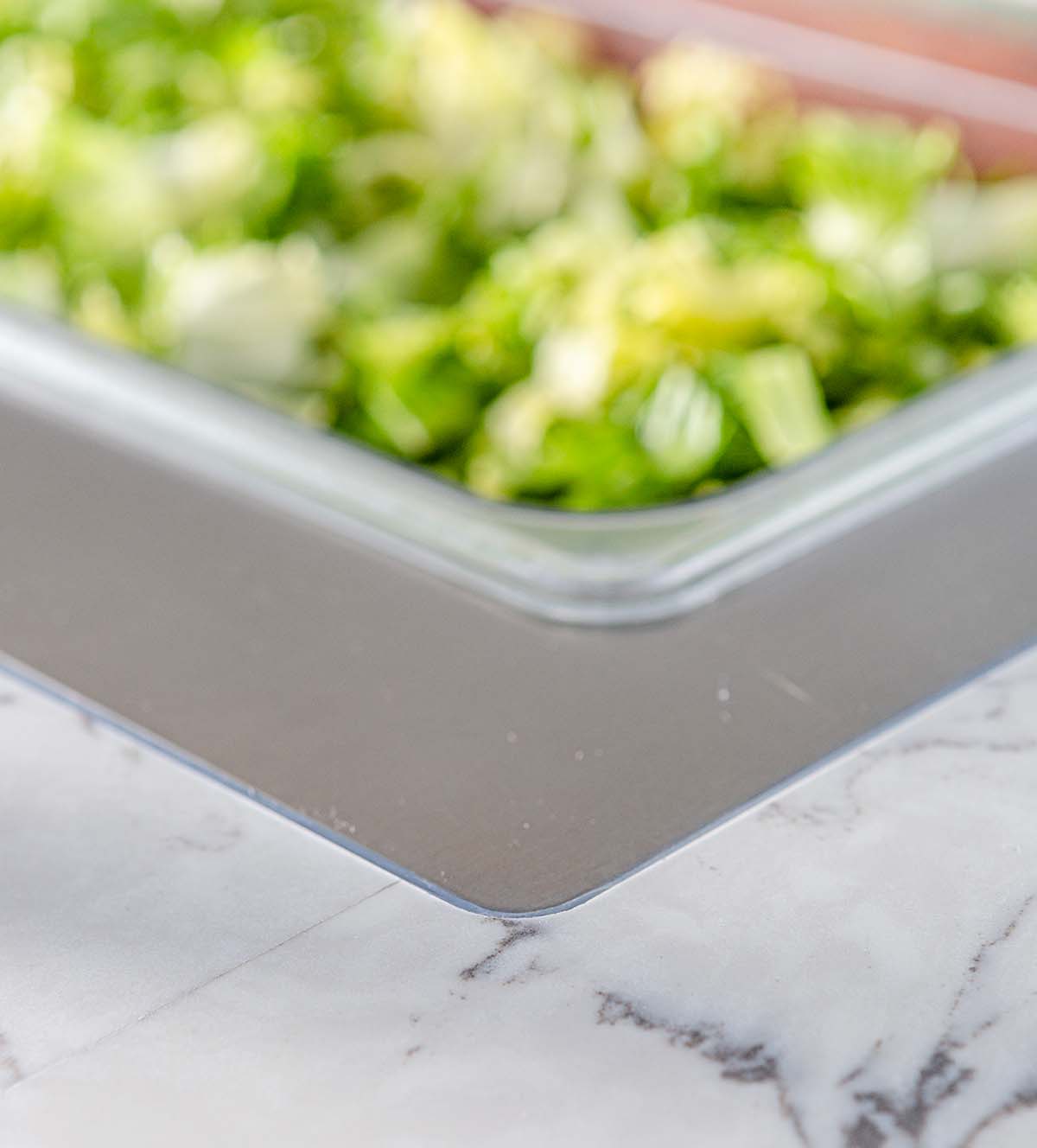 Drop-in functions are perfectly level with the quartz, food is not in danger of being trapped, cleaning is easier and faster and hygiene is guaranteed.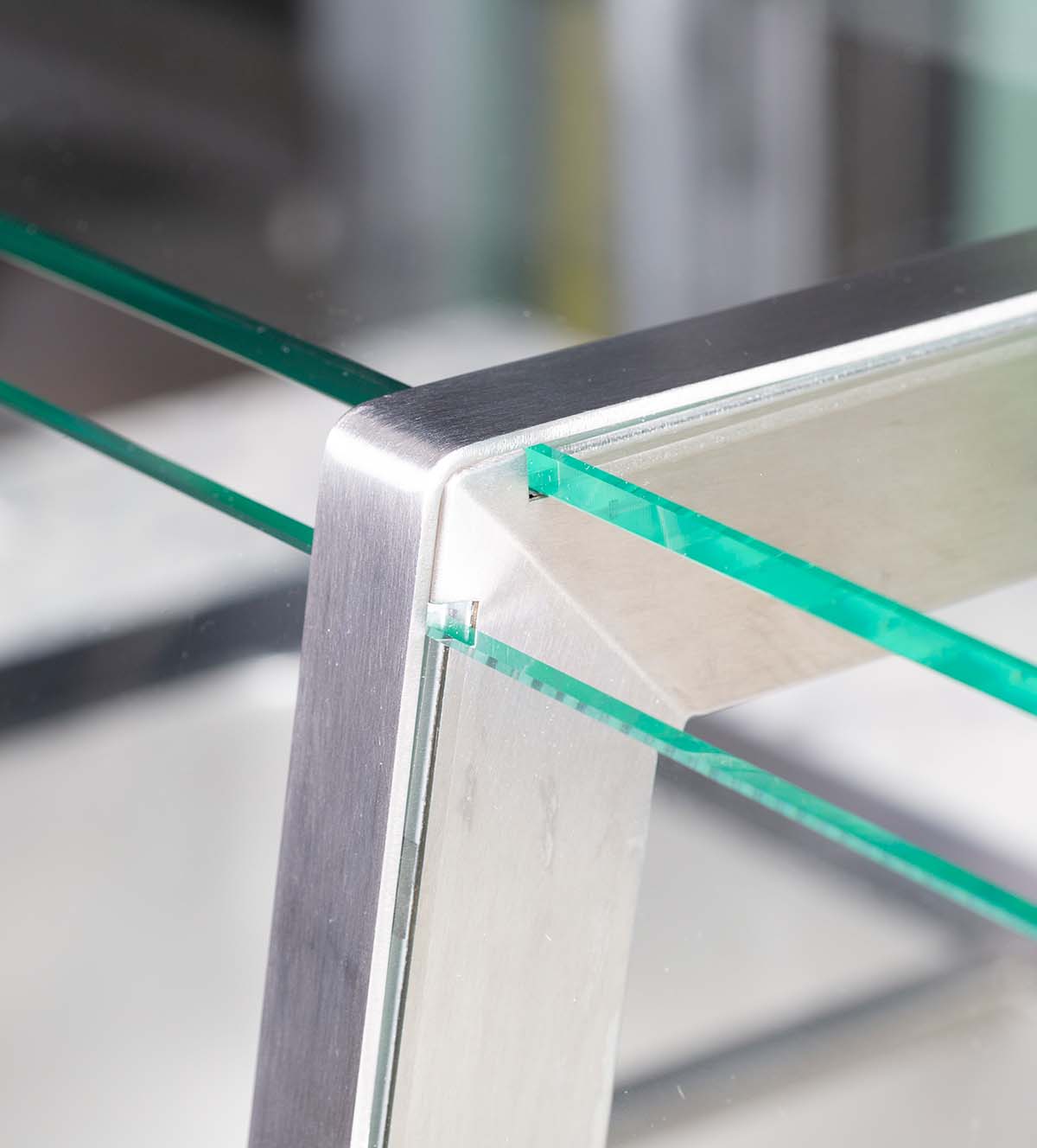 Overshelf structures have no clips or interlocking elements, so cleaning is simplified.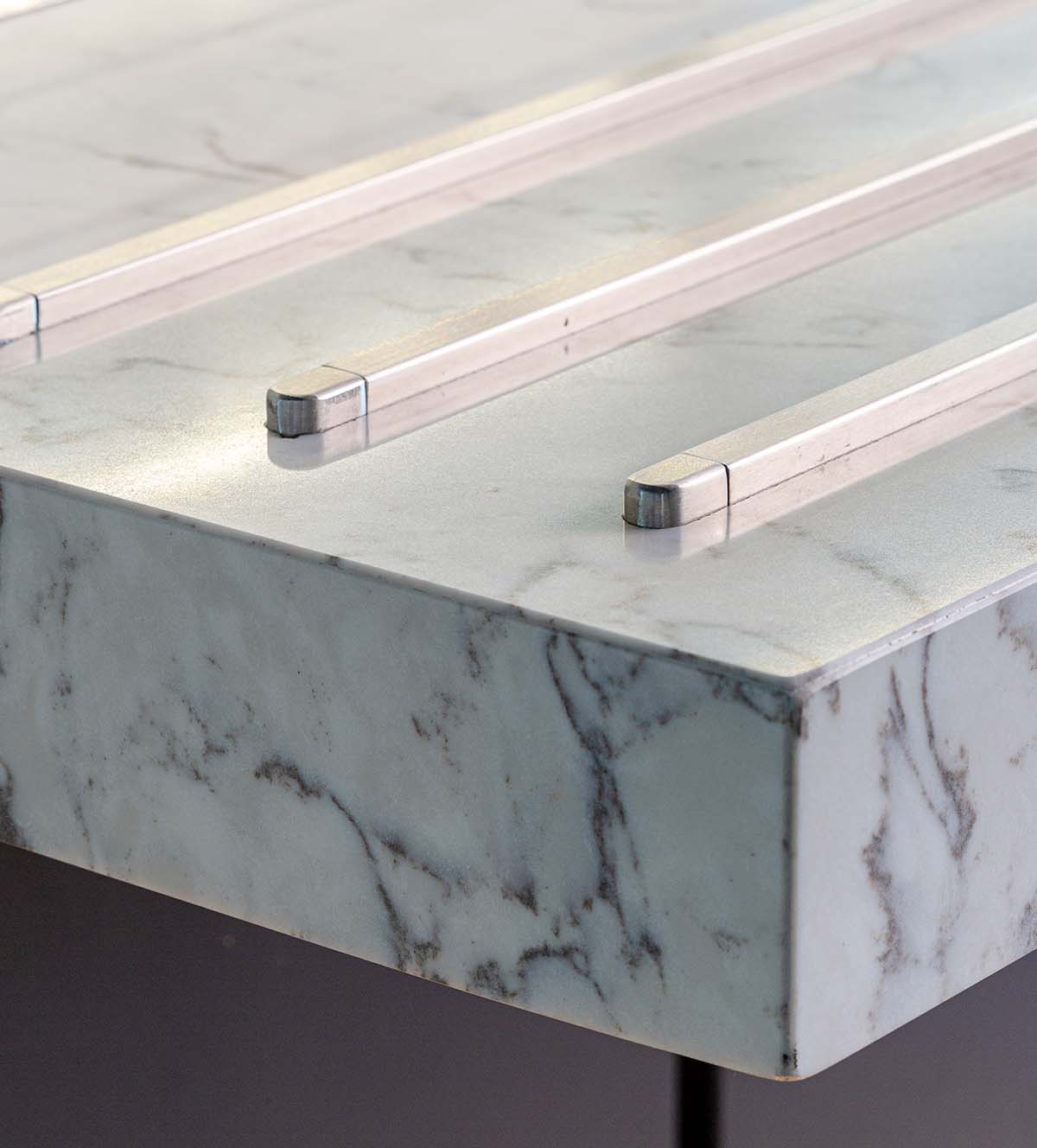 The lines of the tray slider are made of steel, easy to clean and sanitize and so food does not get trapped.
100% bespoke. Whatever your style, we are here to make what you have in mind a reality. Contact your trusted designer and give us your project for a unique tailor-made solution just for you and your business.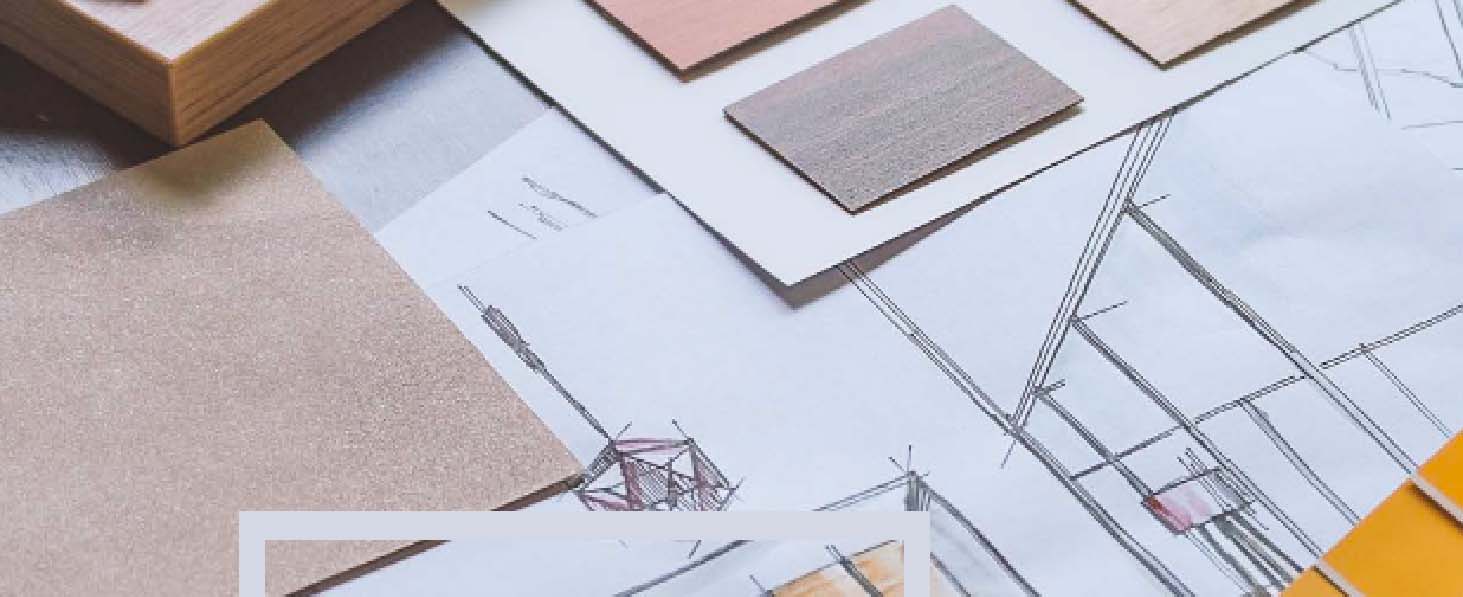 Flexy Line Drop-in Functions
12 functions in 6 sizes.
Unlimited possibilities for your business
Hot, cold and hybrid – whatever your clients' needs we have the solution.


Don't you have enough space for Flexy Style?
Don't worry, Flexy Compact is right for you!
A mobile solution allows you to organize the dining area as you prefer, according to the needs of the day. For the perfect easy flow.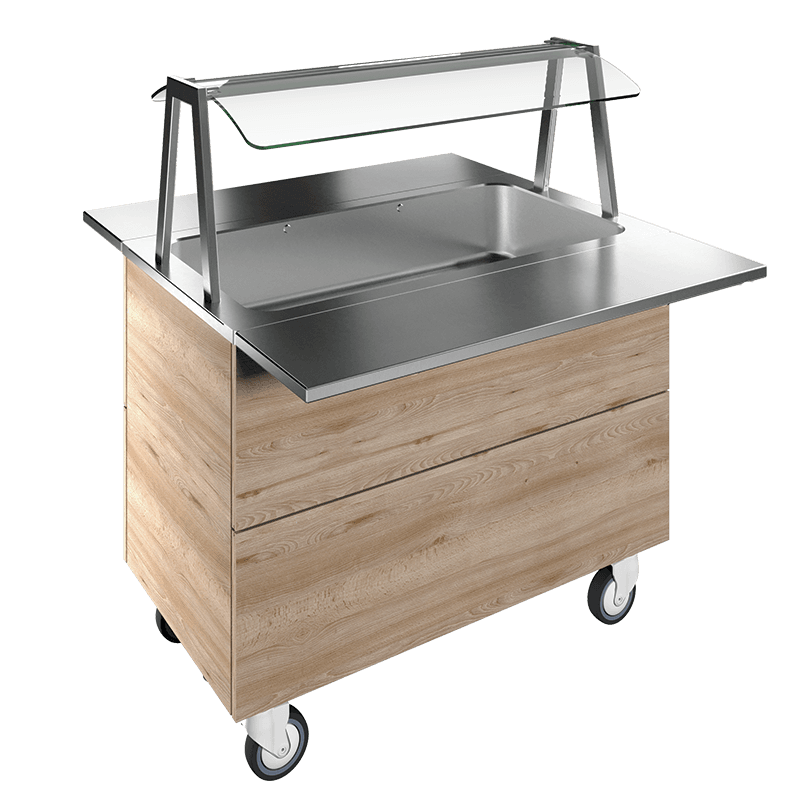 Contact us for more information on Flexy Style
Flexy Style
2021-12-01T13:49:12+02:00