green&clean Dual Rinse Rack Type
(150 up to 250 racks/hour)
The new green&clean Dual Rinse Rack Type Dishwashers guarantee one of the lowest running costs in their category and consistent results load after load. The perfect example of sustainability, reliability and ease of use.
+27% increase in profits
Save €2.900 a year with green&clean's innovative rinse module using less water, less electricity, less detergent and less rinse aid.

Save 30% water by using only 1.2 liters/rack.

Reduce by 22% energy consumption.

Use 32% less detergent and rinse aid.
Cost savings are calculated by Electrolux Professional Lab which is accredited by UL and Intertek. Comparison made between green&clean Dual Rinse Rack Type Dishwasher and an equivalent conventional machine using 240 liters/hour for rinsing at 10 °C inlet, for a restaurant serving 500 meals/peak hour over a 360 day period.
OnE Connected, your personal digital ally
OnE Connected, the new Electrolux Professional advanced web platform, monitors your work 24/7 and helps you to create the right configuration for your dishwashing area. OnE Connected gives you insights to better organize your staff and optimize your work flow avoiding dead times.
Keep washing, no downtime

Thanks to the Non-Stop automatic backup mode, you will be able to keep washing, even if something goes wrong. No more downtime or hand washing whilst your service technician arrives.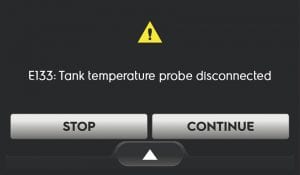 Consistent performance and maximum efficiency over time with automatic ZeroLime* descaling device.

Save up to 7 kWh in energy and guarantee an optimal working climate with the Energy Saving Device (ESD)*
Discover the rest of our Rack Type range:
Single Rinse and Multi Rinse
Single Rinse
100 racks/hour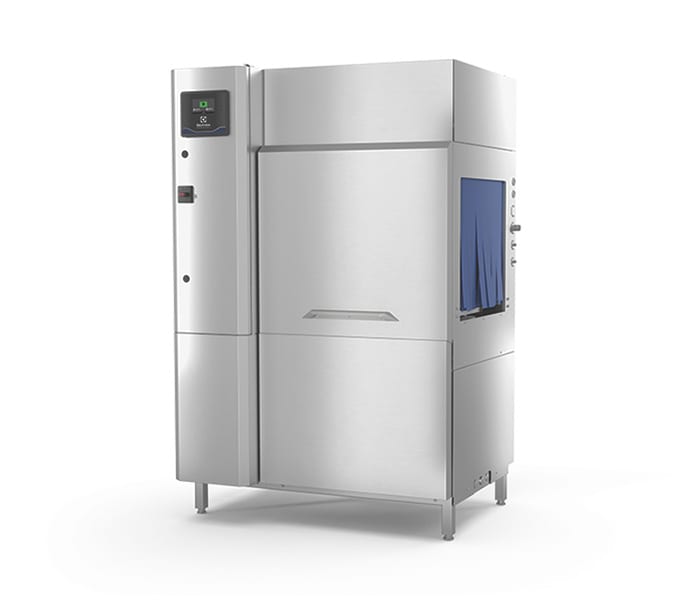 The green&clean Single Rinse Rack Type Dishwasher offers superior performance, savings and ease of use in a compact solution. Suitable for 100 racks/hour.
Multi Rinse
150 up to 300 racks/hour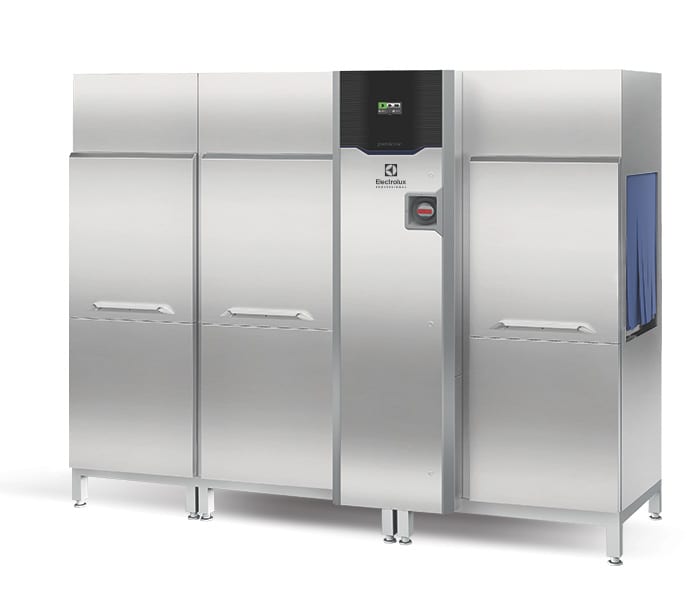 One glass of water, that's all it takes to clean and sanitize an entire rack of dirty dishes with the green&clean Multi Rinse Rack Type Dishwasher. This rack type dishwasher is suitable for 150 up to 300 racks/hour.
Accessories for Rack Type Dishwashers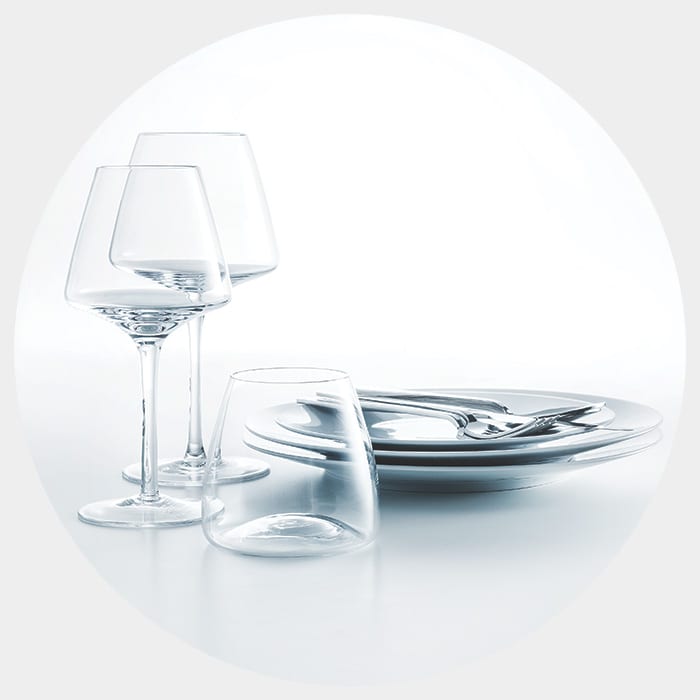 Cutlery and utensil holders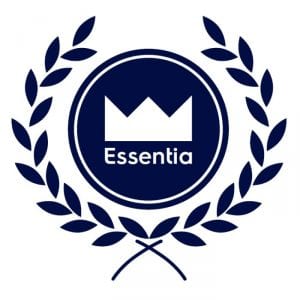 Teamed to serve you. Anytime, anywhere
Discover Essentia
Providing you with the support you need, taking care of your processes with a reliable service network, a range of tailored-made exclusive services and an innovative technology.
Service agreements
Choose from flexible and tailor-made packages. Reduce your business downtime, maintaining top operating performances.
The heart of The OnE
A unique trusted partner for all
your Food, Beverage and Laundry operations. From planning and installation, to tailored training and dedicated service. With The OnE we optimize the workflow and avoid downtime, boosting your productivity and performance.

Electrolux Professional is The OnE trusted partner making your work-life
easier, more profitable – and truly sustainable every day.
Contact us to discover more about our green&clean Rack Type Dishwashers
Find your complete solution
green&clean Dual Rinse Rack Type Dishwashers
2020-08-03T09:52:21+02:00