In recent years, product design has become more important than ever before. The world around us is constantly evolving and so too should the products we use.
Many people will recognise that products have the power to solve problems. What's more important to realise, however, is that thoughtfully designed products have the ability to improve lives.
We believe that design should sit at the very core of the business, that's why we have developed the Research Hub, to help creativity thrive and unlock future potential. We are lucky to have some of the best innovators involved at our research hub and these inquisitive minds are helping to drive our products forward.
The beauty of product design
At Electrolux Professional, research and design is one of the most important aspects of our business. For both our commercial food service and commercial laundry equipment divisions, we understand the positive difference the right technologies and equipment can make.
Take for example the humble commercial dishwasher. We have continued to push the boundaries of the design of this product in order to develop something that is both user- and environmentally-friendly. But don't just take our word for it – take a look at what some of the most renowned product design jusges from around the world have to say.
Our most recent accolade comes in the form of the world-renowned Red Dot: Product Design Award 2018 for our latest green&clean Rack Type dishwasher.
There's no denying that commercial dishwashers cost businesses money to operate. That's why it's our job to look at ways to help reduce such a cost from impacting the operation of that business. For this reason, the green&clean Rack Type not only boasts user-friendly design features and functional maintenance benefits, but also ensures sustainability comes first. In fact, just one glass of water can clean an entire rack of dishes. No wonder the judges were impressed!
What's more, this is the second time we have been lucky enough to be recognized at the Red Dot Awards – in 2015 our green&clean Hood Type dishwasher also took home a prize for its product design.
This last year has been a really successful chapter for our business on the awards front. Our SpeeDelight high-speed cooking solution has gained not one, but FOUR globally recognised design awards, while both the green&clean Rack Type dishwasher and the EcostoreHP refrigerated counter claimed a Good Design Award.
We are acutely aware of our customers struggles and the needs of the wider market-place and that's the exact reason why were are able to deliver award-winning products time and time again. Evolution is essential, so make sure your business, and the equipment it uses evolve too.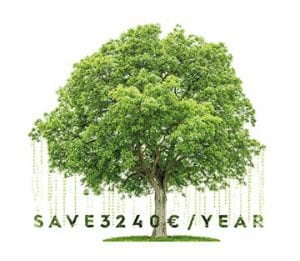 Green, Mean, Cleaning Machine – Why Product Design Is Important For Business
2018-04-13T15:38:16+02:00